-
Words by Mat Arney, images by Mat Arney, Ecosurf and the Australian Marine Conservation Society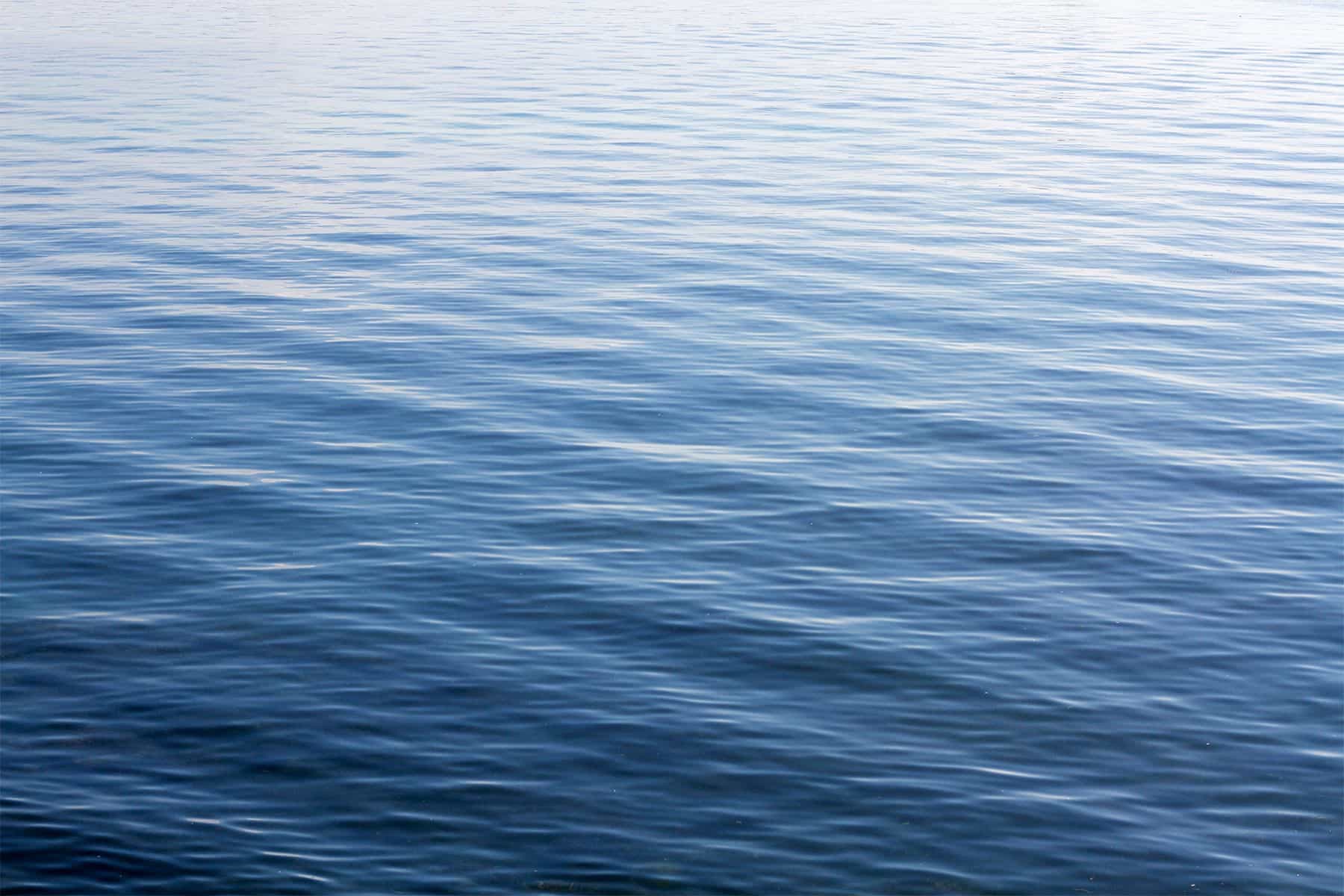 As the 45th President of the United States prepares to take the dais in front of a joint session of the United States Congress and television cameras to deliver The 2020 State of the Union Address, we take the opportunity to take a broader, global, review of the state of our oceans. Following a similar format to The State of the Union Address, we've asked four leading surf and marine environmentalists from the most populous surf regions (USA, Europe, Brazil and Australia) for their opinions on the state of the oceans now, their achievements in 2019 and plans for 2020, and what their predictions are for the marine environment over the coming year.
Dr Chad Nelsen
The state of the oceans is at a tipping point, on the crux of some serious trouble and collapse if we don't take some action soon.
This is due to a combination of factors, with climate change being the biggest issue. The oceans have absorbed 90% of the heat that we've generated from global warming and some huge portion, up to 30%, of the carbon, and that is impacting the ocean at a global scale from the destruction of coral reefs, ocean acidification and the impact upon the base of the food chain, species migration and the rest. We've obviously overwhelmed the oceans with plastic – there's an estimate that there'll be more plastic than fish by weight in the ocean by 2050 – on top of all the chronic overfishing, pollution, and other issues that mean that we've been chipping away at the oceans' health for decades. There's a lot to be worried about. We also know that we have the solutions to all of these problems. There's a call by the UN to protect 30% of the oceans by 2030 and we're seeing some really positive things, so we can turn it around. I feel that, much like the climate issue, we're at a moment in time when we need urgent action and if we don't see that urgent action then we're going to see devastating consequences to the health of our oceans.
We know that we can set up these large marine protected areas, we know that we can cut off the flow of plastic, and we know that we need to take dramatic action on climate change. Frankly, if we do those things, in the next decade or so, then I think that we can turn this around and continue to have a healthy thriving ocean, which is what we all want.
Surfrider Foundation's Achievements Through 2019
The Surfrider Foundation achieved its most successful year ever in 2019, winning 97 coastal victories to protect our ocean, waves, and beaches, breaking our previous record of 82 victories in 2018 But it's a war that is never won. These campaign wins tackled a range of coastal threats – from plastic pollution to offshore drilling to sewage overflows – and are a testament to the power of citizen activism. In 2019 Surfrider volunteers contributed over 182,000 hours to coastal conservation through our chapters and clubs. 63 of these victories were on plastic with Surfrider's network helping to drive policy change at the state level, with plastic bag bans passed in Maine, Oregon, Connecticut, Vermont, New York and Delaware, and polystyrene foam container bans in Maryland, Maine and Vermont. Surfrider's network also tackled plastic pollution by organizing more than 850 beach cleanups through the Better Beach Alliance and registering 600 Ocean Friendly Restaurants to serve plastic-free meals. 12 of the victories were to protect water quality for beachgoers across the U.S., leading a coalition to save federal funding to monitor water quality at thousands of beaches and passing the Harmful Algal Bloom and Hypoxia Research and Control Act, amongst others. These victories were complemented by the monitoring of hundreds of beaches by Surfrider's Blue Water Task Force, the installation of Ocean Friendly Gardens, and numerous community partnerships to solve local pollution problems. We secured 10 victories to protect ocean ecosystems, most notably helping to block new offshore drilling proposed in over 90% of U.S. waters by the Trump administration and seeing a National Marine Sanctuary established in Mallows Bay/ Potomac River in Maryland. Seven of our victories were to protect U.S. shorelines from coastal development and the impacts of climate change, including the reauthorizing the Land and Water Conservation Fund, one of our nation's best conservation programs that protects coastal places and enhances recreational opportunities. Surfrider won five victories protecting and improving coastal access in Florida, Maine, Hawaii and California, and partnered with community groups across the U.S. to help bring thousands of underserved youth to the coast.
Surfrider Foundation's Plans For 2020
We're starting 2020 inspired to protect our ocean, waves and beaches, and are focusing on five goals. We want to protect clean water at the beach by building awareness of local pollution problems and advocating for solutions, with 50 volunteer-run water testing labs across the U.S., our Blue Water Task Force will monitor over 450 beaches and perform more than 6,000 water quality tests this year. We'll also be defending the Clean Water Act through litigation and fighting for the federal BEACH Act – a law we helped pass in 2000 – to protect the public health of beachgoers. In 2020, Surfrider will pass and defend local, state and federal policies that keep plastic bags, cigarette butts, foam containers, straws and other forms of plastic trash out of the environment. Priorities include passing comprehensive plastics reduction laws in California, Maine and other states, while fighting statewide preemption laws that block local governments from taking action on the issue.
On climate change, our network will demand our federal leaders take immediate action to reduce greenhouse gas emissions and help communities adapt to impacts already taking place. At Coastal Recreation Hill Day, Surfrider and our partners will meet with over 100 congressional offices and the Trump administration to push for real solutions to the climate change crisis. We will continue fighting offshore drilling and other oil and gas projects along our coasts. Surfrider will wage coastal access campaigns across the U.S. to open new access, or protect threatened access.
Finally, as the leading grassroots coastal protection group in North America we will continue to grow and diversify our movement in the coming year. The issues Surfrider fights for – clean water, ocean health, coastal access – are not partisan issues but priorities that should be embraced by all interests.
My Predictions For The Marine Environment Over The Coming Year
I am a perpetual optimist despite the challenges that we face, and there is a wave of plastic pollution regulation that we're seeing across the globe. There was news recently that China is fazing out single use plastics and that is a huge proportion of the population. I think that we're going to continue to see a serious increase in regulation and a reduction in single use plastics. We still have a long way to go; plastic production is still on the way up. But I think that's something really positive that we're going to see. I'm also hopeful that, at least from the American perspective, we have a huge election coming up in 2020 and that election is going to determine the fate of America's role in the global climate issue. If Trump gets re-elected then we're going to exit the Paris Agreement, and I think that if anybody else in our system gets elected then we're going to hopefully rejoin the Paris Agreement and start taking on our rightful responsibilities to address our contribution to climate change. That's not really a prediction, as much as I think that it's a moment in time that's going to be hugely significant for the globe.
We're really trying to encourage people to get out and vote. The most important thing that you can do as an American this fall, if you care about the oceans, is register and vote.
Dr Hugo Tagholm
The state of the oceans is pretty terrifying at the moment, sadly.
The huge amounts of plastics that are being pumped in to the oceans around the world on any given day; the impacts of global heating; the biodiversity loss as we strip out the fish, the wildlife and the habitats from our oceans. The overall impacts of human culture, progress and consumption are being felt at a massive scale in our oceans. But, whilst we're in an ocean emergency, I also believe that radical action is on the way and that our oceans have a great capacity to rebound when they're left alone, when they're left to thrive under their own natural drivers. And so I think that we're at a turning point; a huge crisis, the overwhelming environmental crisis of climate change, of biodiversity loss, of this huge challenge on Planet Ocean, is now prompting people to take action
Surfers Against Sewage's Achievements Through 2019
2019 was another momentous year for Surfers Against Sewage, from the front line of radical activism at beaches, to our campaigners applying pressure for radical change in legislation in Westminster, we've made some good progress. After years of campaigning with our fellow environmental NGOs we reached a huge milestone in 2019 with our campaign for Deposit Return Systems, plastic bans and the elimination of single-use plastics all featuring in the Queen's Speech. We will now redouble the campaign effort to ensure these are enacted, implemented and enforced to deliver one of the biggest legislative and environmental successes in our 30 years.
Last year we launched the #GenerationSea campaign, a new movement for the ocean, expanding our scope and remit on climate change, water quality, marine protected areas and plastics. This is the movement that unites an authentic voice of the ocean to call on politicians to deliver change through our Ocean Conservation All Party Parliamentary Group.
We reached over 800,000 students across thousands of schools through our Plastic Free Schools programme and mobilised record numbers of volunteers, with over 90,000 participants and 130 tonnes of plastic removed and recorded during our Big Spring and Autumn Beach Clean events. After months of consultations and campaigning, we celebrated a huge campaign victory as the government confirmed it will ban plastic straws, stirrers and cotton buds in England by the end of 2020.
In 2019 we re-launched the Safer Seas Service covering Scotland for the first time and providing real-time water quality information at 370 locations, and we released our Water Quality Report that challenged water companies on their record of sewage pollution. This also saw the welcome return of our iconic wetsuit-clad gas mask wearing campaigners!
At the end of 2019 we also held the first Plastic Free Awards with a ceremony in Bristol, celebrating the heroes of the environmental movement protecting our planet from plastic pollution. The overall winner was Sir David Attenborough, and presenting his award in early January was a great way to start this new decade.
Surfers Against Sewage's Plans For 2020
This year marks the start of the UN Decade of Ocean Science for Sustainable Development, and the UN Decade of Ecosystem Restoration, which provides us with a powerful external frame to continue to develop and deliver our campaigns. We have set out clear campaign goals and a road map of activities, events, moments and citizen science to help deliver these. We will inspire ocean activists everywhere to call for the following by or before 2030: An end to single-use plastic pollution on UK beaches; an end to sewage discharges into UK bathing waters; the achievement of net-zero carbon emissions, and the protection of 30% of our oceans through marine protected areas. We'll be getting out onto our beaches, riversides and mountaintops again this year, in bigger numbers than ever before. We'll keep the pressure up on our elected politicians, online, in the media and in person. We need them to make sure the UK's ocean and water protections don't get worse after Brexit. 2020 will be massive for this community of ocean lovers, trouble makers, straight talkers and committed campaigners.
My Predictions For The Marine Environment Over The Coming Year
We have a new decade that has just begun, which happens to be the UN decade of Ocean Science for Sustainable Development and also the UN Decade of Habitat Restoration. I believe that we truly need to focus on restoring our oceans and restoring all of our environment so that we can truly thrive in harmony with the planet. A thriving ocean, and a thriving people. The world is waking up to the huge damage that we're doing to the planet and the huge damage that we're doing to our ocean and the time to act has come. We need to work out how much of our ocean we need to protect for it truly to thrive and generate the things that we need on this planet: the oxygen, the protein, and the resources that we depend on from the oceans. How much do we need to protect? Many people are saying 30% of the oceans should be highly protected by 2030 and we're supporting those calls. We're seeing in places around the world where highly protected areas of the ocean truly allow the sea to flourish once again; places like Monterey Bay in California or the area around Lundy Island here in the UK. So, we need to do that with much more of our ocean and much more of our terrestrial habitats too, because of course it's all interconnected – our rivers, our oceans, our mountaintops. We need to be protecting our rivers, which are in a woeful state in the UK, just 14% of them meeting "good" ecological status, and we need to stop all of the drivers that are pumping pollution in to the ocean: the plastics, the industrial effluent, the agricultural runoff, the sewage effluent – all of these things which are creating dead zones and lifeless parts of the ocean. But we can do it, and there's hope. We need to have radical hope and to have that we need to tell radical truths of the damage that we're creating on the planet and the solutions that are within grasp right now. We have a decade that needs radical action and a reinvention of how we live on Planet Ocean. It starts now.
João Malavolta
The state of the oceans is critical!
Increased temperature of ocean waters, overexploitation of fish stocks, and diffused pollution by sewage, heavy metals and plastics all demonstrate that a major attack is underway on the main environment of the planet. All of this is due to the lack of knowledge of most people about the environmental services that coastal and marine areas provide for socio-biodiversity. And, even though warnings from the scientific community have already been given, little is seen of real, practical measures to prevent the collapse of the marine environment.
Ecosurf's Achievements Through 2019
In 2019 we held the Clean Seas Week in partnership with the UNEP (UN's Environment Programme), which mobilized almost a thousand organized groups to clean up beaches along the coast of Brazil. We held the largest photography exhibition in the history of the city of São Paulo (9th Mostra SP de Fotografia) to talk about the impacts of solid waste in the oceans.
Ecosurf joined the HOB (Horizonte Oceânico Brasileiro/Brazilian Oceanic Horizon) program in 2019, which is part of the Working Group that is discussing the "stressors" of the marine environment and we are part of the Working Group that is building the State Plan for the Monitoring and Evaluation of Garbage at Sea (PEMALM)
Finally, together with the National Congress, we authored with the Bill of Law (PLC) 112/2018 which establishes the 8th of June as the National Day to Combat Pollution in the Oceans and Clean Beaches.
Ecosurf's Plans For 2020
This year we are building a platform to monitor plastic pollution on beaches across Brazil, and with that organize information to effectively identify the sources of the problem and possible solutions.
We will participate in the World Oceans Conference in Lisbon in June, organizing a great Seminar on the Role of Surfers in caring for the Oceans. We are also working with the 2030 Agenda in the implementation of the UN's Sustainable Development Goal 14 (Life Below Water – to conserve and sustainably use the oceans, seas and marine resources for sustainable development), in addition to being an organization promoting UNESCO's Decade of Ocean Science for Sustainable Development that will have preparatory events for the decade that begins in 2021.
My Predictions For The Marine Environment Over The Coming Year
In Brazil and around the world, the forecasts are not very optimistic, since the leaders of the main global powers, such as the USA, deny the climate crisis and the role the oceans play in climate regulation. This keeps the world travelling in an unsustainable direction and the catastrophic effects were already possible to see and feel with the increase of fires in Australia, intensification of rains and floods in Asia and South America. In addition, the ensuing decrease of polar icecaps will continue to cause a devastating effect in coastal areas, mainly through the salinisation of fresh water in these regions, which directly affects people's daily lives and the supply of drinking water.
Darren Kindleysides
The state of the oceans is at a tipping point.
Around Australia, as elsewhere, the health of our oceans is more threatened than ever before. Marine heatwaves caused by global warming threaten the future of precious and iconic ecosystems like our Great Barrier Reef. Damaging fishing, industrialisation and coastal development are harming our unique Aussie sea life like our dolphins, dugongs and turtles. Tides of plastic and runoff from land are polluting our sensitive coastal seagrasses, beaches and estuaries. Despite the challenges, we're still incredibly blessed to have such beautiful coasts and seas here in Australia, but we've got to recognise what we have and make sure we protect it. We're one of the sunniest, windiest countries on earth. Australia should be a renewable energy superpower and switching from dirty coal and gas to clean renewable energy. With the recent unprecedented bushfires we've had, it's clear we need to change the way we do business. We should be global leaders and influencers in this area.
Australian Marine Conservation Society's Achievements Through 2019
In 2019, we brought climate experts together with the marine tourism industry to produce a reef safe road map for Queensland to do its fair share to limit global warming to 1.5 degrees and create a prosperous, jobs rich, fossil free future. Ex Powderfinger frontman Bernard Fanning helped out with that one too. With help from our wonderful supporters around Australia, we also secured long fought over water quality laws in Queensland to lessen Great Barrier Reef pollution, helping to boost coral health.
We've been working with our Patron Tim Winton (author and devoted surfer) to stop the industrialisation of Exmouth Gulf – a beautiful wild place that is a critical nursery to Ningaloo Reef. We're trying to keep the region free from big industry which is looking to spoil this paradise.
As part of our fisheries work we joined forces with leading Australian chefs who are dropping the seafood we have red listed in our GoodFish: Australia's Sustainable Seafood Guide from their menus. The revamped guide now includes a comprehensive list of restaurants around Australia that have committed to the GoodFish principles that celebrate sustainable fisheries.
Pressure from our supporters also led to commitments from state and territory governments to ban single use plastics in South Australia, Queensland and the Australian Capital Territory. We've got to stop plastic at the source, which is clobbering our marine life and choking our oceans.
Australian Marine Conservation Society's Plans For 2020
This year we're ramping up pressure on our state and federal governments to act on the threat that global warming and water quality poses to the future of our Great Barrier Reef. In an election year for Queensland, it's important we engage with politicians, the tourism industry, fisheries, scientists and ocean loving Australians to build support for a state climate policy that delivers net zero emissions by 2030. We're also pushing the Australian government to take global warming more seriously, and become a global leader on the transition to renewable energy.
Our GoodFish project will drive the sustainable seafood movement in Australia, and influence the reform of problem fisheries in Australia so there are less red listed species in our seafood guide, and less seals, dolphins and turtles getting caught in the nets.
We will be working towards single use plastics bans in every Australian state and territory so we can help to reduce the plastic pollution that is choking our whales and turtles, and littering our beaches.
We want to ensure governments around Australia prioritise and deliver on the protection of endangered and protected wildlife by ensuring legislation is fit for purpose and recovery plans are better resourced. The waters around Australia are the envy of the world thanks to our diverse marine life and habitats – we will be working with our supporters in communities from coast to coast to help protect them.
My Predictions For The Marine Environment Over The Coming Year
While our oceans are at a tipping point, this new year, this new decade must also be a turning point. Over the coming year our oceans will get warmer; there will be more plastic and less fish. However, the tide has begun to turn with a global groundswell of grassroots community demand for change and there are key global chances in the year ahead for countries to come together on climate change and marine protection for the sake of our blue planet. Those chances must be taken if we are to protect threatened species, the health of our oceans and the communities that depend on them.
A key meeting will happen in June, when UNESCO's World Heritage Committee will consider the state of our Great Barrier Reef and how well our governments are fulfilling their global duty to protect it. With concern we note there is a possibility the Committee may place the Reef on the 'in danger' list due to its very poor outlook, which would inevitably have implications for the 64,000 jobs and the $6 billion income the Reef generates every year.
Surf Simply would like to thanks Dr Chad Nelsen of Surfrider Foundation, Dr Hugo Tagholm of Surfers Against Sewage, João Malavolta of EcoSurf and Darren Kindleysides of the Australian Marine Conservation Society for their involvement in this article.