The food
Incredible 
food 
to 
spark 
your 
tastebuds 
and 
energy 
levels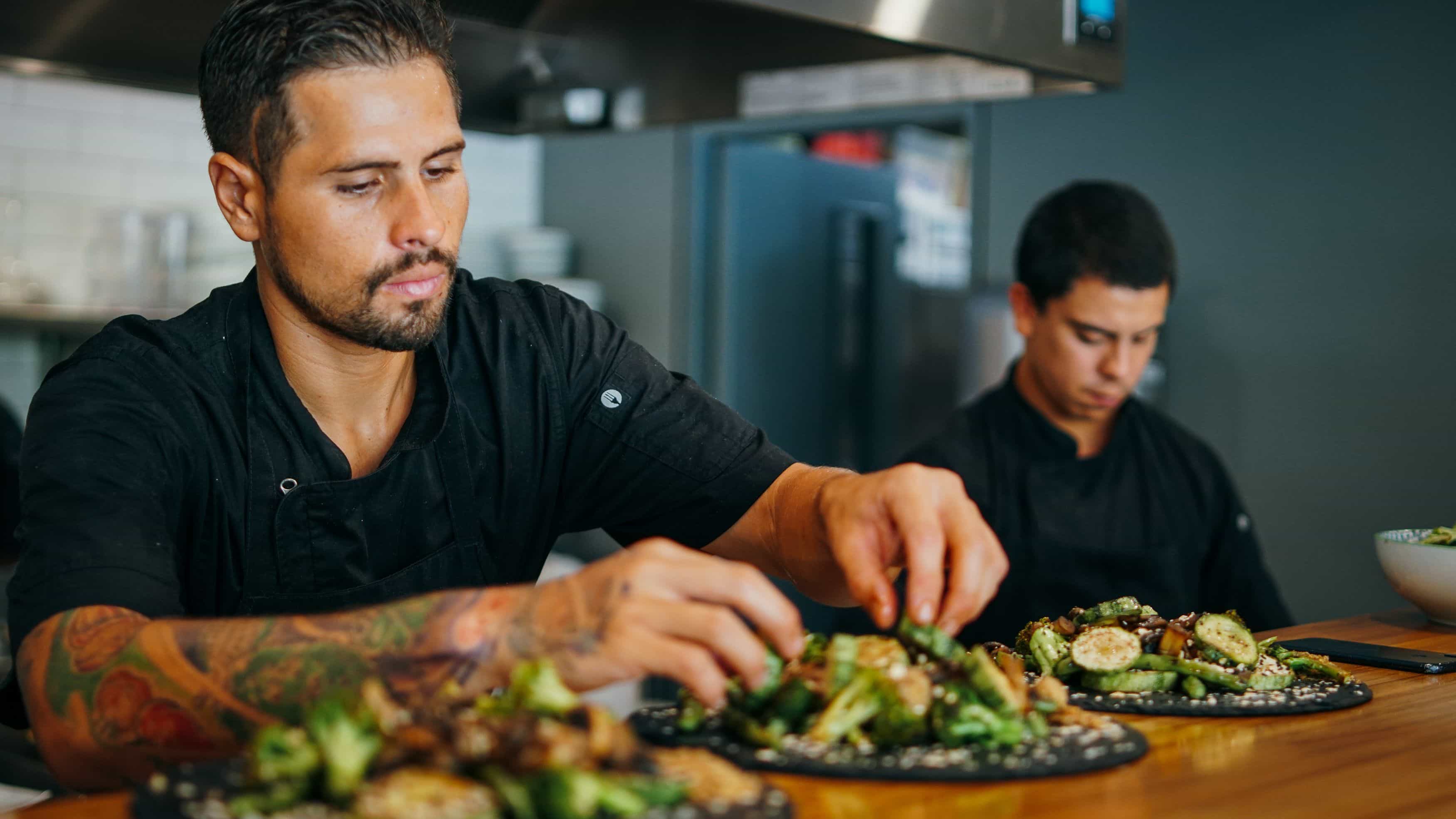 Mealtimes
Meal plans tailored to you and your needs
Three delicious meals we eat together each day are prepared by our chef's Denis, Yayo, and Luis based on your dietary requirement and are served around our single, large round dining table.
Still feeling peckish? Unlike a hotel, you can help yourself to drinks, homemade snacks or fruit anytime.
energy & recovery
A nourishing menu to keep you fuelled and focussed
At Surf Simply we understand the importance of proper nutrition and so we provide a menu to help you maintain energy levels through long sessions. From hearty breakfasts to fuel your morning activities to nourishing dinners to help you wind down, our menu is designed to support your wellbeing and help you feel your best.