Surf Simply Podcast
67 
- 
Of 
The 
Woods 
And 
Sea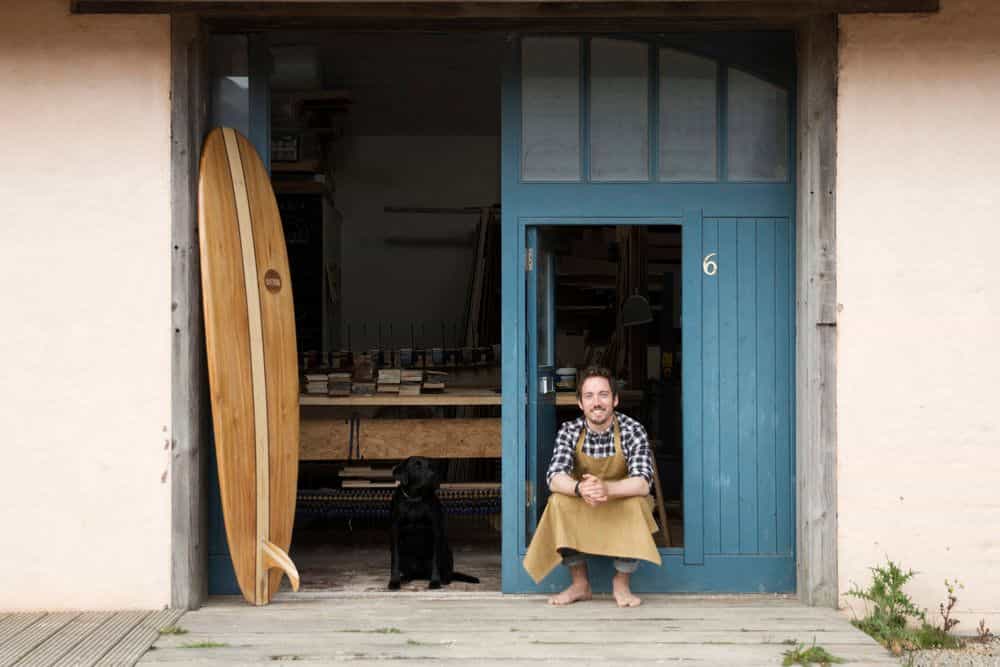 Recorded in May 2019, with Harry Knight, Will Forster & James Otter.
INTERVIEW: James Otter from Otter Surfboards
This episode is all about our interview with James Otter from Otter surfboards in the UK.
We mentioned the beautiful board that James has lent us. It's a 7'2" x 21½" x 2¾" Coaster model with 46 litres of volume. Here is Harry in the garden of our new resort.
You can see that same board in action back in the UK in this video…
James spoke about the "Skin-on-Frame" construction that he uses. In the photo below you can see the bottom skin, internal frame, nose and tail blocks and the rail strips.
We spoke about the big wave gun that James made for Ben Skinner and Surfers Against Sewage
Here's Ben out at the Cribber in the UK.
We then spoke about the move to running workshops that teach regular surfers how to build a board for themselves.
We spoke about James' interest in Japanese Pull Saws
And their annual Barbecue night that they put on for all their previous students.
We spoke about the Belly Board that James made for Prince Charles. For listeners that don't know what a Belly Board looks like, here's a period photo of some…
And here is James presenting to the finished board to the future King.
Here is James' talk from TED X in Brighton, UK, back in 2014.
And here is "The Surfboard" by Dan Kieran that James sent to us so we could add it to our resort library.
Updated August 2020: James also has a new book out called "Do Make: The Power Of Your Own Two Hands" which is available here.
That's all for this episode folks, email us at podcast@surfsimply.com