Surf Simply Podcast
53 
- 
Matt 
Warshaw 
and 
The 
Encyclopedia 
Of 
Surfing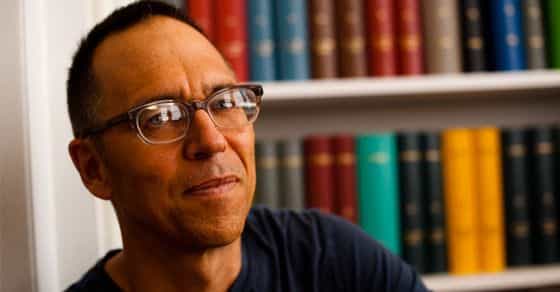 Recorded on Monday December 4th, 2017, with Harry Knight, Asher King, and, Ru Hill
INTERVIEW: Matt Warshaw
Matt Warshaw is a former member of the Zephyr Surf Team, a former editor of Surfer Magazine, the writer of numerous works on the history of surfing and the man in charge of the online Encyclopedia of Surfing
Matt mentioned his early friendship with Jay Adams, and his time on the Zephyr Surf Team. If you want to see more about the Zephyr Team, check out the great documentary, Dogtown and the Z-Boys.
Matt continued to surf professionally into the 1980's, rising to 43rd in the world before moving into surf journalism.
When Matt moved to San Francisco in the 90's he became friends with local surfer Mark Renneker, who was written about by former Surf Simply Interviewee Bill Finnigan in Playing Doc's Games.
We checked on Amazon, and Bill is still listed as a contributor to Matt's Encyclopedia of Surfing, but behind Matt.
Matt pointed to Drew Kampion and Phil Jarrett as a big influence in his surf writing, as well as New Yorker writers Anthony Lane, John McPhee.
He also mentions modern day surf writers Derek Rielly, Chas Smith and Nick Carroll, as well as Steve Shearer (AKA Longtom).
When Matt talks about making a movie of surfers smoking, this clip of John Peck was the starting point. You can watch his final edit on the EoS blog.
The main reason for this interview is that Matt and the EoS needs your help. Due to a lack of subscribers they need to raise $30,000 by the end of December. If you want to help the Encyclopedia of Surf project, you can Donate Here or Subscribe Here for $3 a month.
The 3 guys that Matt has found particularly difficult to research are Duke Kahanamoku, George Freeth and Tom Blake, and the person he would most like to sit and talk to was Dale Velzy.
You can follow Matt on Twitter using @mattwarshaw and follow the Encyclopedia of Surfing on Instagram or Facebook.
WHAT TO WATCH:
Harry mentioned the Pipeline Masters contest that will be running from December 8th, and also past on some tips for who to pick for the Fantasy Surfing game from the guys at Fantasy Surfing Picks
That's all for this episode folks, email us at podcast@surfsimply.com