-
Words by Mat Arney, images by Nick Pumphrey, Mike Guest, Warbey, Hannah Sheridan & film by Greg Dennis, John Duncan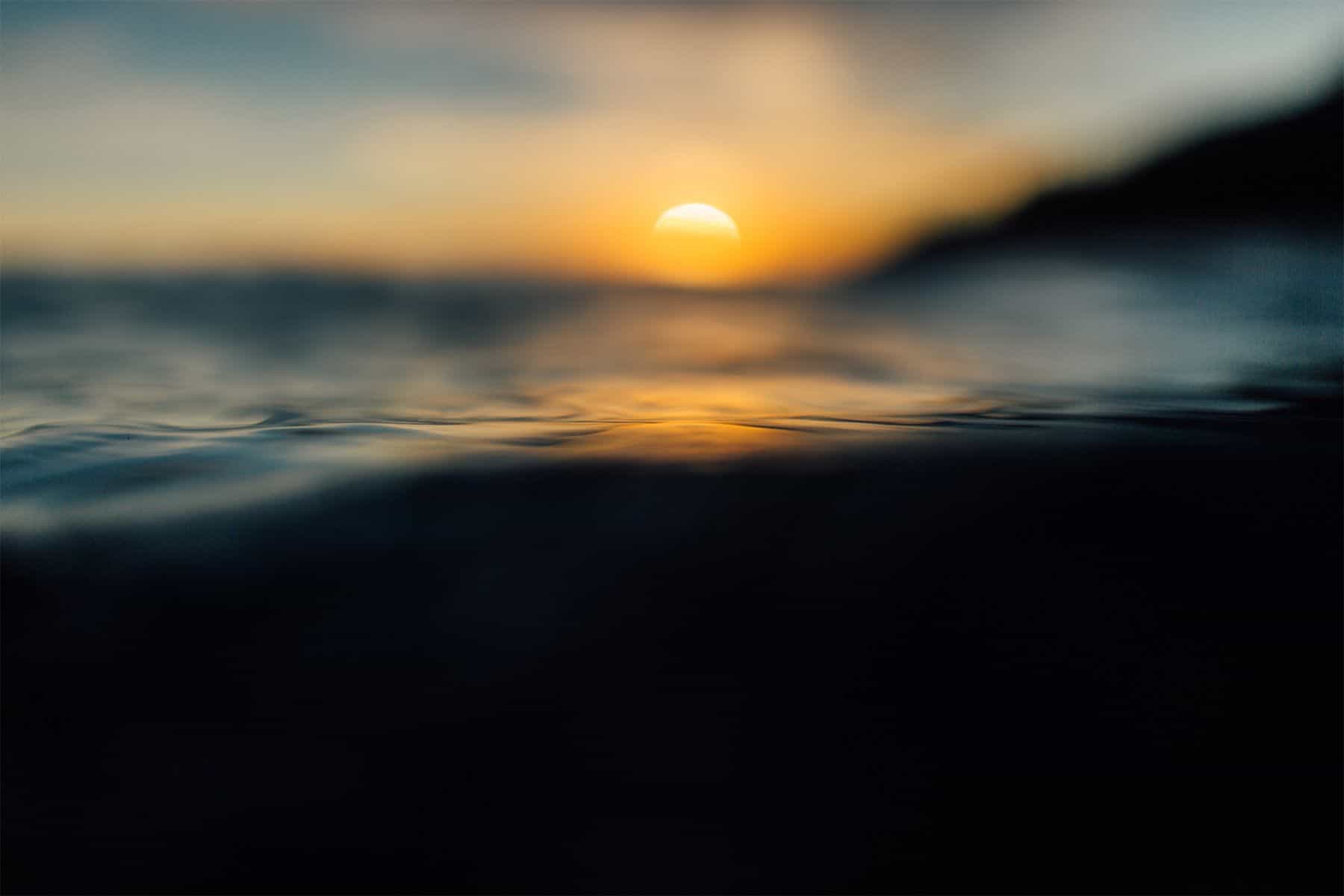 Dawn Days: Finding Salvation In The Sea Before Sunrise
In 2020, the world ground to a shuddering halt. In the UK two nomadic surf photographer friends from opposing corners of the country suddenly found themselves in an unusual and somewhat uncomfortable situation: staying at "home". Dawn Days is a story of how a personal pursuit soon and unknowingly became a project for public good. It's a story of how photography and the sea have provided perspective and salvation through a global pandemic.
Nick Pumphrey and Mike Guest are two very different characters, but both embodied the lifestyle of professional surf and outdoors lifestyle photographers, as far as has been possible in Europe over the last couple of decades. They were always on the move, and were away from "home" as the pandemic developed. Mike was travelling around Europe with Patogonia's Worn Wear tour. Nick was in Hossegor, Southwest France, where his girlfriend lives and where he spends a large part of every year. But then, suddenly, they weren't. The UK, like many other places around the world, imposed a strict stay-at-home and aggressively titled "lockdown" order at the end of March 2020 and like so many others they were confined to quarters; alone with their thoughts. For anybody struggling with their mental wellbeing, or prone to episodes of poor mental health, it was a dark and challenging time.
"I was feeling a little bit lost in my mind. I wasn't feeling in a good place with what was going on, with the whole coronavirus thing. I'd been reading some books about the kind of happiness that you can find in being present and doing those things which you really love. I said to myself, well I'll just go to the sea, take my camera, get in there in the blue hour, float for an hour and photograph whatever happens. No objective apart from to just be there; be present. The ideal was to learn to just be in the moment." – Nick Pumphrey
Mike had anticipated what was coming when he abruptly returned to Edinburgh in March. He had been holding some issues at bay for a while, although at the time he hadn't realized quite how much: The suicide of a dear friend more than a decade previously; the failure of two significant relationships in recent years. All of a sudden there was no hiding and he had to confront them in the confines of his flat.
"I had never felt such a sense of darkness. All of my past just started coming at me. And these emotions would just hit me. They were four or five of the darkest weeks of my life." – Mike Guest
He soon realized that speaking with close friends wasn't going to cut it in helping him to process his thoughts and feelings and had already sought out professional help and embarked on a counselling programme. Then in late April he had a phone call with Nick. At the end of the call, Nick stated his intention to take his camera into the sea early every morning in May for the "Blue Hour" before the sun rises over the horizon. His intention was to help his own thoughts through routine, creativity, and immersion into nature and the present moment. He called it his "Dawn Days of May".
The Dawn Days of May
A few days later, Nick rose at 5.15am. So did Mike. 550 miles apart, they both took to the sea with their cameras. There was no other agenda than to be present and exercise their creativity in the blue light before the sun rose just before 6am. They both posted their images and hash-tagged them #dawndaysofmay. They did the same the following day, and for every other morning of May 2020. Friends joined them. Elsewhere, others were inspired by them. Dawn Days grew.
"Every single morning I would share ten photographs of what I saw that morning on Instagram. The main reason for sharing the photos stemmed from April when everything was still so raw and nobody knew what was going on. I noticed lots of people doing these really beautiful things to try to help people. You really noticed lots of people coming together and there was lots of compassion that was coming out of this fear. And I thought, well what am I going to do? What started as a personal pursuit just to help my mind, I quickly noticed was starting to rub off on other people and it feels like it's been a spiral of positivity." – Nick Pumphrey
The Dawn Days of Winter
On January 4th 2021, the UK entered its third national lockdown. It was more than three months before restrictions began to slowly ease. In the depths of winter the sun rose later. The mornings were much colder. Nick returned to the ocean or, as he's referred to it "the big pool of medicine". His Dawn Days of Winter would see him spending every dawn in the sea for 111 days in a row, come what may.
"By doing the swims, there's a sense of self empowerment. If it weren't for doing them, especially in winter and with very little to do each day, I think I'd have felt hopeless just sitting and waiting for the world to get "back to normality". We made a commitment to get up and do this. It was dark, it was cold, sometimes the weather was terrible, but in a way we were matching the pain of lockdown with the pain of the cold. Afterwards we felt good. We were doing something and whatever was going to happen that day the positive feeling from the morning would carry me through." – Nick Pumphrey
"In January we were going out again and swimming. Nick and I both did it again but then I was always going to stop after a month. After that I was still going out at dawn, but I didn't necessarily get into my wetsuit. Because for me, the way my brain works, I hone in on something and go mad for it and then I catch myself and realise that I'm getting addicted. Then I zoom back and ask myself "Why am I addicted? Oh, this is interesting!" and I begin to observe everyone else around me. That's where I'm at now. The Sunrise Social Club swimmers here who have been going out for 137 days now – I often chat to the ladies when they come out of the sea, as I'm walking down the beach picking up trash. Sometimes I know not to. I'm learning these social nuances. Like, I'm loud and gregarious. I'm freckly and hairy and I'm like a ball of energy and I can be too much for people, especially at 5am. So I'm learning so much about myself, constantly, as I move through this process." – Mike Guest
"A massive part of it for me has been recognising the importance for so many people of reconnecting with nature. We have so much information coming at us all the time and there's no time for quiet. Nature brings you into the present, especially the sea, which is such a dynamic environment. It clears space. Doing Dawn Days allowed me to focus on the world that I wanted to see." – Nick Pumphrey
The Blue Hour Community
Nick's initial idea and commitment soon created a community around the Dawn Days concept and hash tag. He was joined in the sea in St Ives by other photographers and filmmakers; Mike found a community of early risers in Edinburgh; photographer friends in other locations joined in, and it grew from there. All had their own individual reasons for engaging with Dawn Days and each took away from it something different.
"I hadn't been in the sea for nearly 20 years due to battles with my mind. I am so glad that I managed to overcome those thanks to Dawn Days. I genuinely couldn't recommend doing it more, it has changed my life. As I write this I am trying to figure out where I am going to swim tomorrow morning. Once you start it you will be drawn back to it time and time again. Watching the sun come up, creativity and presence, things that have become really important to me and that I will continue to chase for a long time to come! One thing I have noticed is that there seems to be a lot of sea swimming groups around, so if you are nervous about going at it alone, try and find one and tag along. You won't regret it." – James Warbey
"Dawn days for me was an opportunity to escape from a lot of noise going on in my head. 2020 had been a difficult year for everyone I knew, but after a family bereavement and struggling quite heavily with anxiety, I was really struggling to cope with it all. Grief and anxiety are quite all consuming emotions and rarely leave your head, so when Mike opened up Dawn Days to anyone with a camera and access to a body of water, I thought 'why not?'. I joined a friend on the 4th of January in the very cold, NE Atlantic on the west coast of Ireland and began, what became, a daily dip. To be honest, having a camera and housing just gave me an excuse to take the time away at Dawn for myself, and capturing images became the byproduct of time spent in the water. We did do our dips slightly different from most others partaking in Dawn Days, in that we didn't wear wetsuits. 4 degrees Celsius water temperature [39F] was the coldest we ventured into, with some days lowering to -6C [21F] air temperature. There's definitely a science in cold-water therapy and the healing process, because after a few weeks, I couldn't not go down to the water in the mornings. Nearly 5 months on, several of my friends and I are still doing it. It quieted the noise in my head and gave me a space to feel less anxious, more confident and able to open up a bit more. The images captured have documented my journey through it all, in both good and bad weather, emotions were reflected in nature and memories created." – Hannah Sheridan
"On the first of January, I saw via Instagram Mike and Nick had jumped in the sea for Dawn Days. I always wanted to better at getting up in the mornings so it seemed like the perfect opportunity. And I knew posting about it daily would give me a sense of commitment. It changed the way I looked at the world in the mornings. Rather than reaching for the snooze button, I was sneaking out before anyone awoke and as the days got earlier back before anyone had woken. It set me up for the day, I was calmer and more focused. I was homeschooling alone and I needed that re-set every morning. Getting the balance between teaching fractions and trying to edit a video for a client wasn't easy. But I seemed to have gained a tranquillity that helped even when things weren't working out. I approached problems differently from normal.
The initial idea to come a better riser has worked and even though I'm not jumping in the sea every morning at present I'm up and about making use of the day. I'm also healthier I stopped drinking in the evenings as I realised I was more tempted to snooze and was sluggish when I had more than one. And I also stopped staying up late to work into the nights, which has given me more energy during the days.
The beaches near me are very tidal so the process was a challenge, at times. I had to walk through mud and sand up to half a mile to get to the sea but from January to March I only missed a handful of days. It also gave me a greater appreciation of the local area, which was already growing from spending so much time at home during the first lockdown. And that's key; we're quick to jump on a plane and we miss out on what surrounds us. A sense of place within your local area and nature to help understand and protect it is important. That's my takeaway from Dawn Days." – Chris McClean
"Immerse yourself in something that you love. And talk to someone. You'll be amazed at the effect it can have. Decide to talk. That's the first step." – Mike Guest
A Year Of Dawn Days
Dawn Days has grown and developed over the past 365 days, far beyond what Nick could have originally believed. There are plans for a book. It has its own website and Instagram account as well as the hashtag feed. Nick and Mike are being invited to share their stories in some powerful spaces, including at a recent online National Health Service conference. Both have felt the beneficial effects of connecting with nature and the ocean, routine, commitment, and creative purpose, and have seen it in others. They're incredibly generous with their experiences, and are curious about what it is that has made Dawn Days such a powerful positive force.
On Instagram you can follow Dawn Days @dawndays, Nick Pumphrey @nickpumphreyphoto and Mike Guest @mr_guesty.
Mental Health Resources
The impacts of the COVID-19 global pandemic are many and complex. From the immediate public health emergency and tragic loss of life through to the ongoing and long term impacts upon communities, businesses, economies, and individuals' mental health. Few individuals have escaped unscathed. If the situation has taken its toll on your mental wellbeing then the best thing that you can do is acknowledge that and speak to somebody about it or seek professional help.
If you think that you or somebody who you know needs to access a professional crisis support or counselling service then please contact your doctor, local health center or use the links below to look up services specific to your locality:
USA – NAMI Call the NAMI Helpline at 800-950-NAMI or in a crisis, text "NAMI" to 741741
Australia – RUOK?
UK – MIND