Nature
The 
State 
of 
The 
Ocean 
2022 
-
Words by Mat Arney, images by Mat Arney, Surfrider Foundation, Jarrah Lynch, Ecosurf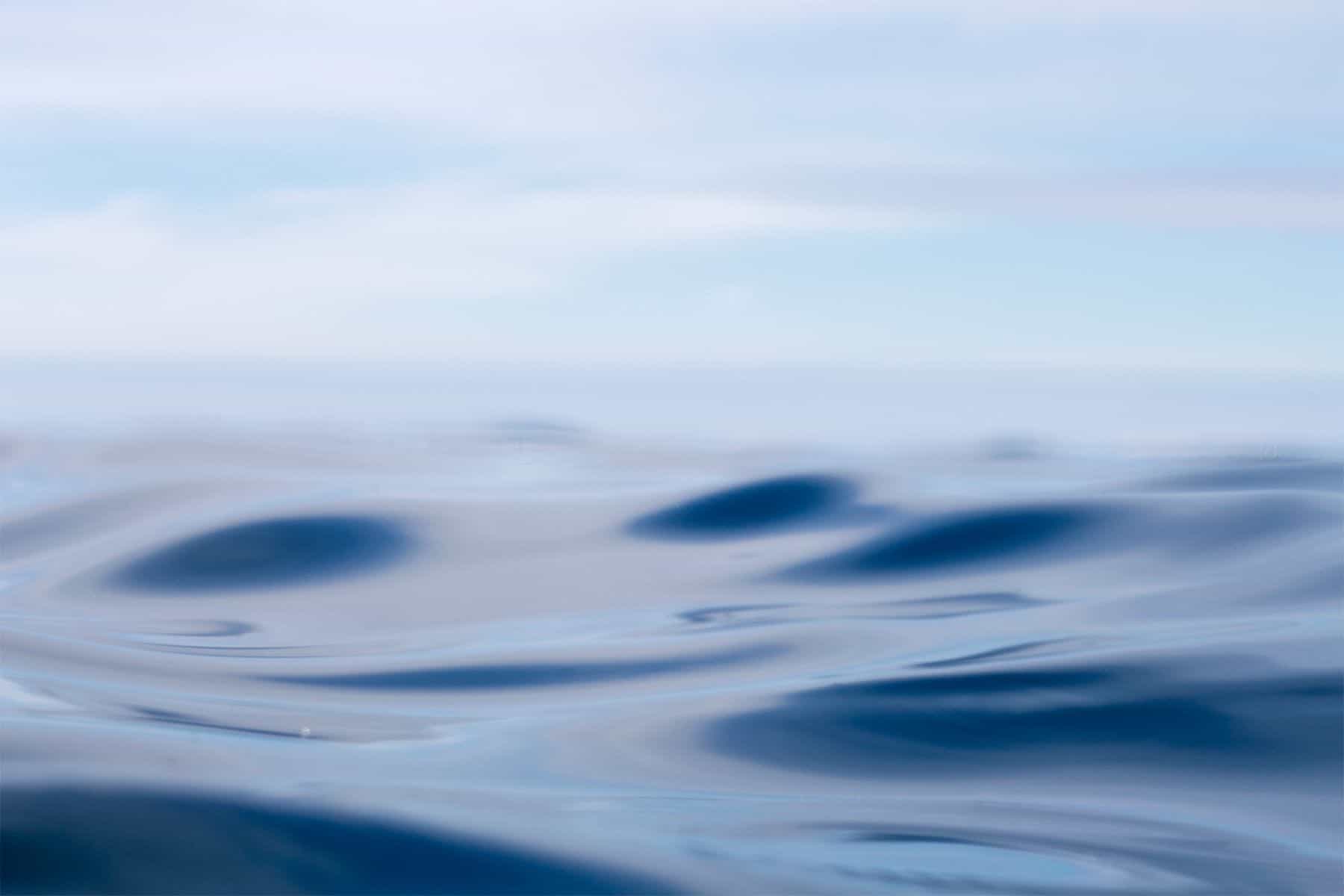 On March 1st, 2022, the 46th President of the United States addressed a joint session of the United States Congress and television cameras to deliver The 2022 State of the Union Address. Inspired by this annual report upon status, achievements, and ambitions for the year ahead, we are once again revisiting the state of the ocean, globally, on World Ocean Day 2022.
As we did in 2020, we have once again invited four of the leading voices in the surf and marine environment sector from the most populous surf regions (USA, Australia, Brazil and Europe), to share their opinions and outlooks. What is the state of the ocean? What have their organisations achieved over the last year, what do they plan to achieve over this coming year? And finally, what are their predictions for the marine environment in 2022?
Dr Chad Nelsen
The state of the ocean is still under significant threat, but more attention is being paid than ever.
This is the ocean decade as declared by the UN and that gives me hope that we're really going to focus on tackling some of the challenges. There's been this declaration of 30 by 30, this idea of protecting 30% of land and water by 2030 as a means to both stabilise the climate and protect biodiversity which we are losing at a great rate. To me that is a sign of these issues being taken seriously.
Surfrider Foundation's Achievements Through 2021
Surfrider's number one impact metric as an organisation is a "coastal victory". This means that an official decision was made that will have a tangible benefit to our ocean, waves, beaches, access, or all of the above. We measure these every year and we had 83 coastal victories in 2021. A victory can be local, state or federal, and it means that an ordinance was passed, a law was passed, or a lawsuit was won, and each one of those things resulted in some benefit. It could be that a local town passed an ordinance to reduce single use plastics, or it could mean that we won a lawsuit at the federal level that's going to impact the whole country. 41 of those were laws and policies that will reduce plastic pollution. One of the things that's significant is that we have been shifting from winning and passing a lot of laws at a local level to passing them at a state level. One of our goals is to scale up our impact from a local level to the state level and ultimately to the federal level. You affect tens of thousands of people at a local level, yet if you pass a law in California you effect tens of millions, and if you pass it at a federal level then you impact hundreds of millions of people. The scale of the impact increases dramatically. These are real victories that are making a difference and having an impact.
Surfrider Foundation's Plans For 2022
We just launched a new strategic plan for 2022. It focuses on three areas that we think are the most important in terms of protecting our ocean, coasts and planet; it's addressing climate change, plastic pollution (and I think it's important to note here that plastic is a fossil fuel, so there's a real climate/plastic connection), and clean water. What we did in the strategic plan, which is new for Surfrider, is we looked at what it would take to actually solve these problems. We've passed 300 laws and policies around plastic pollution over the last decade, which is great – we're chipping away around the edges – so now we've set our aspirations on eliminating all single use plastics in consumer goods in the United States by 2035. Now we're building a map and a plan to make this a reality. We've passed over a dozen state laws in the last five or six years, so what do we need to do to get from where we are today to the point that, after it rains in the United States, our ocean and beaches aren't littered with plastic from the run-off? It's eliminating it at the source. It's about production.
The other thing is that we've made a significant emphasis on addressing is climate change, and that's three-fold: one is really working hard to help our states and communities to adapt to sea level rise and the climate change impacts that are coming to our coasts. If we stopped emitting carbon tomorrow then we still have a thousand years of sea level rise that we've already baked into the system. That's happening: three feet to five feet, 1-2 metres in the next 50-100 years. We need to start thinking about what that means to our coastal communities and moving back, getting out of harm's way, avoiding flooding. There's a lot of work to be done to adapt to that. The other piece of that is there are a lot of nature-based solutions that can help with that; this idea of blue carbon, the coastal ecosystems that sequester carbon such as wetlands, mangroves, and seagrass meadows that can absorb carbon at five times the rate of rainforests. We can do ourselves a big favour by protecting and restoring all of these coastal ecosystems; by ensuring that the wetlands that we have are protected by planting new wetlands, and by restoring mangroves. That will sequester carbon, buffer our coastal communities from flooding, and provide loads of new habitats. These are the spawning areas for marine life. So it's a win/win/win. We're putting a big emphasis on advocating for and getting projects going to restore the health of our coastlines. These are nature-based solutions that will use the system that's been around for three billion years to balance the climate for the benefit of everyone.
In summary we want to tackle climate change through adaptation and nature based solutions, to eliminate single use plastics in consumer goods in the United States, and to upgrade our water quality systems, both run-off and sewage, so that it's safe to swim and surf and play in the ocean after it rains – which is a problem here. Our infrastructure has historically been better than the UK, but it's starting to fail. Fifty years after the clean water act, which was the major federal legislation that cleaned up the waters of the United States, a lot of the major infrastructure such as waste water treatment plants that were put in are no longer keeping up with the time or the changes in climate that are stressing those systems. Those are our three big goals that we launched this year, but it's going to take us the next ten years to achieve them. We think that we can solve a big part of the plastic pollution crisis, we can ensure that our coastal communities are around for our kids, and that the water's clean.
My Predictions For The Marine Environment Over The Coming Year
My prediction is that we're going to continue to see the impacts of climate change in ways that we're still just starting to understand. Whether that's the concept of marine heat waves or finding species in places where we don't expect them. We still know so little about the ocean. My prediction is that we're going to continue to unearth new impacts that will only make addressing climate change all the more serious and timely.
Belinda Baggs
2021 was our first full year operating, and what a big year it was! The global surf community are all affected by a changing climate in one-way or another. From floods to catastrophic fires, coral bleaching, coastal erosion to major disruption of species such as deadly irakanji jelly fish moving south, our surfing experiences and the businesses and livelihoods built around a healthy ocean have never changed so rapidly. With all these lived experiences our sea roots movement has grown into a force for good.
We have provided surfers with a guide to wipe out their own emissions, initiated our sustainable supply club membership which provides connection (and discounts) between the brands that are innovating sustainable options and all surfers to simply choose better when getting new gear. We have started our own podcast, Car Park Convo's, talking about solutions and the values of what it means to be a surfer in 2022.
We have also dived into the AGM's of Beach Energy and some of the big Australian banks that still fund fossil fuels with solid statements on why we all need to take better care of the coastline and climate.
We presented over 5000 signatures opposing oil and gas exploration and extraction in Australian waters to the federal government. Finally, we have worked with the WSL on creating a discussion project, To Protect and Surf, sparking questions and providing answers surrounding the climate crisis topic with a broader surf audience.
It was a huge year but just the beginning of things to come to protect our coastlines and waves from climate change.
Surfers For Climate's Plans For 2022
Stay tuned as we release further facts, stories and vital information on our changing environment through our podcast, blog and Instagram. We're also pushing the state and federal governments in Australia to end new offshore oil and gas in Australian waters with a focus on the Otway basin.
After the amazing response from our first Car Park Cinema event series we're planning on hitting a beach near you to watch movies under the stars and share more about ways we can all get involved with climate action.
Surfers can be real leaders in transforming the planet for the better, and we're providing the tools to see real change happen.
My Predictions For The Marine Environment Over The Coming Year
It's evident here in Australia that the impacts of the climate and ecological crisis are really starting to effect our oceans. The coastline is copping a beating from extreme weather events and sadly science tells us that things are going to get worse for at least another decade before they can get better, if we immediately take the action required in cutting emissions.
Unfortunately coastal erosion is going to get worse, seas levels will continue rising, and waters will keep warming fuelling more disasters, and our marine environment will pay the consequences.:
For all surfers we need to find solace in the beautiful moments, help the coastlines recover and volunteer to help replenish depleted ecosystems where possible. Always look toward First Nations: how they care for the environment and their tens of thousands of years of connection to country for better ways to manage land and sea.
João Malavolta
The state of the ocean is extremely worrying.
We currently face many problems in the South Atlantic – a major one being the recent oil spill in the Brazilian Northeast and its negative environmental impact on ecosystems such as mangroves, as well as the socio-economic consequences to the tourism industry and the subsistence of local communities. Another historical problem in Brazil is the lack of collection and treatment of domestic sewage, which makes many areas along the coast a true open sewer – including surf zones.
A project currently under review by the National Congress of Brazil proposes the privatization of beaches whose free access was hitherto guaranteed by the Federal Constitution, in spite of there being numerous barriers to the implementation and compliance of the legislation. If approved, the scheme will allow powerful economic groups to develop real estate projects in Permanent Preservation Areas, and Marine APAs, among others.
Another element of the emergency situation that our oceans are in is Brazil's contribution to water pollution by plastics. The lack of municipal waste management plans here makes Brazil one of the countries with the highest volume of plastic being disposed of into the ocean through the rivers that cross the territory. These are serious problems that deserve the attention and care of all levels of society so that mechanisms can be created to deal with this problem.
Ecosurf's Achievements Through 2021
In 2021, we developed several projects focused on combating ocean pollution and promoting ocean culture. A highlight was the Nosso Oceano (Our Ocean) campaign, which travelled along the Brazilian coast, studying the distribution of plastic pollution on beaches and mobilizing volunteers to clean up coastal environments. There were more than 3,000 volunteers involved, and 25 beaches covered in seven coastal states, removing 15 tons of waste from the areas covered. Another extremely important project carried out was Oceano Na Escola (Ocean School), which trains teachers and students in oceanic culture and citizenship. The project took place in three states and had the in-person and online participation of 10,000 people, including children, young people and adults. In 2021 we also started making a documentary called Lixo Mutante (Mutant Waste); it premiered last weekend and addresses the relationship between human societies and the garbage generated in south-eastern Brazil. The film is 100 minutes long and features testimonies from experts on the subject, artists, recyclable waste pickers and environmental activists.
Ecosurf's Plans For 2022
This year we will set up a tour to show the documentary Lixo Mutante (Mutant Waste) in universities, schools, surfing social projects and local communities along the Brazilian coast. In addition, we will continue with our Beach Cleaning Project, which carries out monthly cleaning efforts with volunteers, as well as research on the spatial distribution of marine litter. Another important aspect that we are continuing this year is the work of "advocacy" in the formulation of public policies in partnership with other ocean conservation organizations. We are in a broad debate with Brazilian politicians at the federal level for the creation of national legislation that addresses the production of single-use plastic that pollutes the planet. Finally, we have also renewed our formal partnership with the United Nations Environment Program (UNEP) through a Memorandum of Understanding, which ensures greater participation of our institution in the national and international agenda of the UN.
My prediction for the marine environment over the coming year is that we shall have better surfers for a healthier ocean! The surfing community at large remains quite distant from real action when it comes to citizen political participation in matters of environmental protection. We have a long road ahead of us, but as a community surfers have great potential to contribute to the health of our marine environment, especially through positive and proactive attitudes that inspire those who admire the sport.
Dr Hugo Tagholm
We seem to be riding a perpetual swell of major ocean and environmental announcements, each one proclaiming to be our best last chance to restore and conserve the very life support machine we all depend on; our only home; the miracle that is Planet Ocean. Let's be under no illusion, the ocean is being systematically decimated by the nefarious forces of big business, poor regulation and weak legislation. Industrial fishing fleets, oil exploration; deep sea mining; sewage and agricultural run-off, and runaway plastic production, alongside the impacts of climate change are killing some of the richest, wildest remaining ecosystems on the planet – ecosystems that we must now save and restore.
Surfers Against Sewage's Achievements Through 2021
We are proud to have inspired such an incredible year of engagement and action in 2021. Record numbers of Ocean Activists around the UK were empowered to act on some of the most pressing issues facing the ocean, in this most crucial decade for the environment. The passion, energy and commitment from individuals and communities was crystal clear, as people joined the movement to give the ocean a voice. Together, we collaborated to gather evidence and illustrate the plight of the ocean, and projected our campaigns and actions through global moments: moments like the G7 Summit and COP26 where our calls to protect the ocean reached tens of millions of people worldwide. It was a watershed year for our small charity, but it was just the start.
Surfers Against Sewage's Plans For 2022
We've redoubled efforts across all our campaigns in 2022. Our change-making programme will ensure that the actions of our network of Ocean Activists, on the ground, contribute to triggering change on our long-term goals to protect the ocean. Goals of improving water quality, tackling plastic pollution, driving ocean recovery and confronting the ocean and climate emergency.
What does this look like in practice? Well, we've been mobilising over 100,000 beach cleaners across a million miles to take direct action on plastics; we're running the world's biggest Plastic Brand Audit to help us hold polluting companies to account and call for the strongest possible Global Plastics Treaty; we're calling for new Bathing Waters on rivers nationwide to help stop sewage pollution from profiteering water companies; we'll be collaborating with the Climate Coalition to drive COP26 pledges into COP27 actions; and we're engaging the public with the need for Highly Protected Marine Areas stopping industry from displacing and destroying marine life.
My Predictions For The Marine Environment Over The Coming Year
Examples and pockets of hope are emerging everywhere: the blue shoots of the wild world sprouting up to take a new foothold on the seabed, earth or rocky outcrop, where ever we make space for them. Rewilding the earth – on land and at sea – is the new zeitgeist in the conservation sector, and rightly so. After all, progress of human society has invariably been at the expense of natural progress and balance. Every indicator shows that business as usual is fast expunging the world of the rich and diverse ecosystems and nature that we all depend on. We need unusual business to survive – a new frontier of mavericks and mavens, willing to prioritize the profits of letting nature win again. These profits come not in the form of banknotes, but as something more valuable in clean seas, an abundant ocean, a stable climate and the wondrous machine that is a nature. Governments have for too long been scared to let the financial system fail. But the only system we really can't afford to let fail is nature.
There is hope – we see life rebound when given the chance. Planetary systems can be restored with sufficient political will and powerful laws. Look at the effects of the (near) global moratorium on whale hunting. Consider the huge biodiversity and biomass gains of fully protected marine areas. Look at what we did to restore the ozone layer through global agreements and the Montreal Protocol. More recently, the pandemic has show us that global leaders can unite and mobilise vast sums of money to solve clear and present dangers. We all went through societal changes that we probably thought we'd never see or agree to. Perhaps this was just a dress rehearsal for the growing ocean crisis, a lighthouse to illuminate the need for truly global solutions and investment to restore nature. It's imperative that we protect the last great ocean and terrestrial wilderness; that we safeguard biodiversity hotspots; that we end the rampant destruction of heavy industry and unsustainable global supply chain expectations.
This is the Ocean Decade, we've yet to see anything near the scale of changes the world needs. However, we're edging closer to dramatic changes, some bad, but some good too. New ways forward. A new way of letting the ocean thrive.
**********
Surf Simply would like to thanks Dr Chad Nelsen of Surfrider Foundation, Dr Hugo Tagholm of Surfers Against Sewage, João Malavolta of EcoSurf and Belinda Baggs of Surfers For Climate for their involvement in this article.