-
Words by Mat Arney, images by Surfer Magazine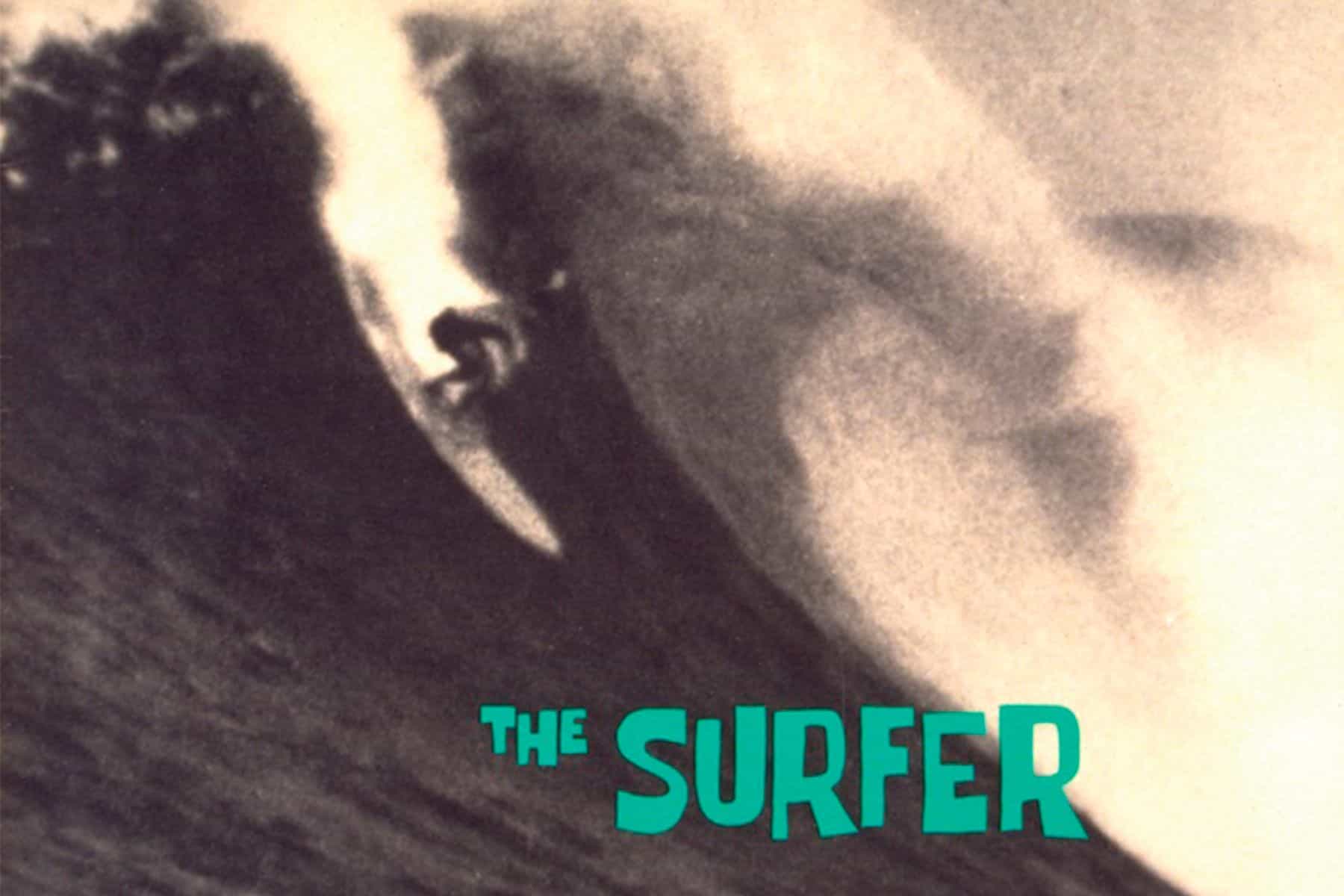 Surfer Magazine
1960 – October 2nd 2020
"I like to feel that surfing is a little more artistic and light, with a sense of humor, because of SURFER Magazine"
– John Severson
Surfer Magazine, the first major print magazine dedicated to surfing and surf culture and often referred to as "the Bible of our sport", was closed down by its parent company A360 Media (formerly American Media) on Friday October 2nd 2020.
For sixty years, Surfer Magazine has been a constant in surf culture and a central pillar in surf media. It is the Ford Motor Company of surfing. Its closure, albeit presented as a temporary shutdown (with Editor in Chief Todd Prodanovich, Photo Editor Grant Ellis and three other full-time staff being furloughed), represents a dark day for surf media, and for surfing.
"Without Surfer, there is no authoritative voice left to talk about the culture in an informed way — it's a huge loss."
– Todd Prodanovich, Surfer's Editor-in-Chief 2015 – 2020
John Severson And The Origins Of Surfer Magazine
Created by artist and surf filmmaker John Severson to help promote his third film, Surf Fever, in 1960, Severson struck upon the idea of producing a booklet rather than handbills that could be sold to the audience. He titled the landscape-format booklet The Surfer and it proved very popular, with surfers lining up to buy copies from surf stores. Severson's intention was to produce a follow up the next year to promote his next film, but he turned enough of a profit that he decided instead to publish a quarterly magazine (briefly renamed The Surfer Quarterly and printed in standard portrait/vertical format), which was to become Surfer Magazine.
Surfer Magazine's Early Years
In early editions of his publication Severson produced logos and artwork for his advertisers as part of a sweetener to tempt them to buy space, as well as producing the editorial content. He was soon able to employ staff though, and assembled an iconic team in the form of photographer Ron Stoner, cartoonist Rick Griffin, and writers and editors Bev Morgan and Drew Kampion. He appointed Kampion editor in 1968. Throughout these early years of SURFER Magazine, Severson continued to paint, and produce surf films.
"Before John Severson, there was no 'surf media,' no 'surf industry' and no 'surf culture' — at least not in the way we understand it today."
– Sam George, former Surfer Magazine executive editor, 1999
Surfer Magazine: Sold But In Safe Hands
By the 1970s the magazine had a readership of around 100,000, but Severson was feeling disconnected from the lifestyle that he desired; he felt that he was "evolving into a desk-ridden businessman", so in 1971 he sold up to For Better Living Inc. and hired Steve Pezman as editor and publisher. Pezman was Surfer's publisher for twenty years until leaving to start The Surfer's Journal in 1991.
Shifting Sands And Changing Hands
For Better living Inc. sold Surfer Magazine (the business by then was called Surfer Publications) in 1998 and Surfer was subject to several sales and mergers over the following years. First Surfer Magazine and long time rival Surfing Magazine became stable mates in 2001, before their parent company then acquired Transworld Surf in 2013 bringing the three biggest American surf print publications (three of the biggest in the world) under the same roof. Transworld was quickly sold and closed down, then in 2017 Surfing Magazine was closed and merged into Surfer Magazine by then owner TEN: The Enthusiast Network, leaving Surfer Magazine and former editor Pezman's The Surfer's Journal as America's twin-pronged and much depleted contribution to the international surf magazine landscape.
In February 2019 The Enthusiast Network laid off half of Surfer's staff and sold the magazine (alongside all of its other publications) to American Media (now called American 360) who at that time also published tabloid newspaper The National Enquirer.
"Surfer, best-case scenario, is in for a very rough year or two, then American Media puts it up for sale and it gets bought as a vanity project, the way Jeff Bezos bought the Washington Post. Surfer will at that point be reborn in whatever form the rich benefactor dictates."
– Matt Warshaw, EoS and former Surfer Magazine editor commenting in 2019
Surfer Magazine's Final Hours
On October 1st, Surfer Magazine made the unprecedented step of officially endorsing a candidate in the race for the Presidency of the United States of America. Less than 24 hours later, Surfer Magazine was shut down. The magazine's support for the Democratic ticket of Joe Biden and Kamala Harris would have come as little surprise to readers, bearing in mind the decidedly liberal direction that editorial had taken under the leadership of Prodanovich. In the midst of such a divisive election campaign however, Surfer Magazine's Instagram post predictably split opinions amongst its followers. Parent company American 360 has a history of leaning the other way however, (to quote The New York Times, "During the 2016 campaign, American Media showed a preference for Donald J. Trump" who former CEO David Pecker is a friend of) so it was undoubtedly a bold move by the staff of Surfer Magazine that was unlikely to make them popular with the people who pay their wages.
Prodanovich has denied that the Biden endorsement was the reason or even the trigger for the closure, claiming it to be nothing more than coincidence. The economic conditions caused by COVID-19 have been cited, however the reality is that that is simply the last in a long chain of drains on the coffers of print surf publications. They've lost ad revenue due to evaporating marketing budgets in a contracting surf industry, and lost eyes to online. The irony that this tribute and letter of thanks is coming from an online publication isn't lost on us, by the way.
Whilst Surfer Magazine getting behind the Biden/Harris ticket in the 2020 election and then being shut down a day later may have been a complete coincidence, it has also been suggested that perhaps the Surfer staff saw what was coming and made the call that, if the city was about to fall then they'd use their final shots for maximum impact.
Whatever the details though, the outcome is undeniable. Whether or not Surfer Magazine can be resurrected, the impact of this event and the shockwaves it will cause cannot be reversed. Surf culture needs space to live and breath beyond Instagram or the highly controlled channels of a handful of brands. Magazines give it that.
"We are by and large an international collection of small-bore hustlers, back-paddlers, and bad-vibers, but at some deep plasmatic level we share a bond as surfers, and this was another received bit of Severson wisdom. "I wanted everybody to feel included," he told me in 1995 when I asked why he originally called his magazine The Surfer. "It felt like we were something we were all going to do together."
"We're In This Together," incredibly, is the lone cover blurb on SURFER's final issue, and while I am warmed by this 1960-to-2020 symmetry and full-circleness, there is no getting around the fact that, with SURFER gone, we are suddenly and probably forever less together."
– Matt Warshaw, EOS, writer and editor at Surfer magazine (1984-1990)
To Surfer Magazine and all of its staff and contributors over its sixty year existence; to the editors, writers, photographers, designers and administrators who made it what it was; to the late John Severson: on behalf of surfers everywhere we say thank you. Goodbye, for now.
Please support and subscribe to printed surf media if you can, where it still exists. In the USA and also available internationally, The Surfer's Journal is an exemplary publication that is so important to our shared culture.