People
Resurfacing: 
Maya 
Gabeira's 
Journey 
to 
A 
Guinness 
World 
Record 
-
Words by Kim Feldmann, images by Vitor Estrelinha, Hugo Silva, Brian Bielmann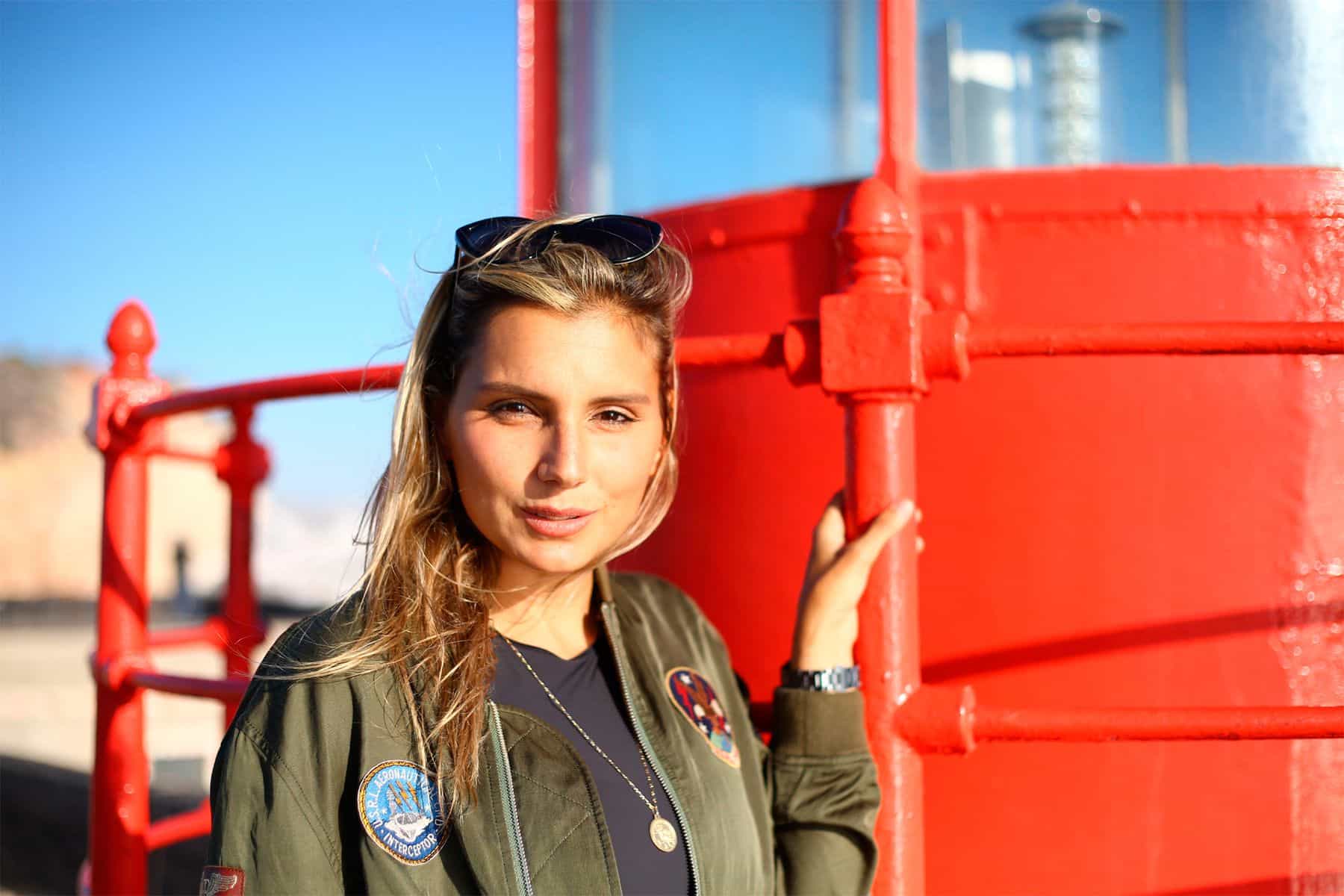 On October 1st, various news publications (surf-oriented and otherwise) presented various arrangements of the nouns 'Maya Gabeira', 'record' and 'wave' on their headlines, occasionally adding adjectives like '68-foot' or 'largest' to polish it up. What they were referring to was Maya Gabeira's newly established Guinness World Record for "Largest Wave Surfed Unlimited (Female)," for taking on a 68-footer at Nazaré back in January this year – a feat that stretched from a personal achievement, to new female surfing policymaking, to an inspiring story for any person with dreams.
Maya's surfing life has been characterised by a steep and fast-paced learning curve as well as early professionalization in a sphere of surfing where women have only acquired an 'official' post in 2016, and where disparities between gender are even greater than in regular surfing (9 women as opposed to 32 men in the WSL Big Wave Tour). Rio de Janeiro born and bred (thus surrounded by water), Maya's first real contact with surfing "happened at age 13 through some friends and a boyfriend." At 14, she joined a surf school at Arpoador Beach (the easternmost section of famous Ipanema Beach) where surfing slowly but surely began to seep into her life. "Professionalization came much later, only at 20 years old, when I won my first Big Wave Awards prize (2007) and began carving my way into the world of big wave surfing," she says. Since then, she has won an ESPY Award for Best Female Action Sports (2009) and another 4 Billabong XXL Global Big Wave Awards (2008, 2009, 2010, 2012), while making constant appearances in the line-ups of the world's most renowned big wave breaks.
Anyone who's seen Maya take off on a giant wall of water or has followed her wave-hunt over the past few years understands that she's the relentless type. When asked what brings her out there, she says: "the challenge, the sensation of being able to overcome fears and surf waves that are literally unforgettable – these are unique moments." If it's the momentary thrill that motivates her, which wave makes her heart beat the most? "Many do, but Nazaré is definitely on the top of the list" – for a good reason.
Nazaré has been releasing its fury for as long as the local fishermen can remember but it only came under the international spotlight of surfing in 2011, when Garret McNamara took-off on a 78-footer that gained him a Guinness World Record for the largest wave ever surfed – reclaimed by Rodrigo Koxa's 80-foot monster in November 2017, also in Nazaré. In 2016 the Portuguese break held the first WSL Big Wave Tour event, won by Australian Jamie Mitchell, and since then it has come back every year. But even when the contest is not on, this spot just north of Lisbon remains a playground for those who seek to push their limits in the water.
In 2013, Maya saw the dark side of a wave that hypnotize so many surfers. After wiping-out on a huge left-hander, she came back up to see another wave towering over her. Even though she managed to resurface, a third wave held her down long enough to burst her life jacket and blur her vision when she reached for the jet-ski rope that would deliver her to shore, unconscious. Despite the scare, Maya moved to Nazaré in 2016, since "the consistency of swells and the size they reach" allowed her to be closer to her goal of establishing a World Record.
"I always saw potential in Nazaré and even after the accident I didn't want to miss the opportunity to evolve and try to break a record in this spot. It was years recovering from injuries and then overcoming the psychological trauma, but it was all worth it for last season I surfed some of the biggest waves of my life with much more safety and preparation."
All competitive surfing nowadays, requires intense preparation in and out of the water, physically and mentally, and for Maya her journey to riding a record-breaking wave was no different. "Besides constantly surfing, I train a lot at the gym, biking and swimming pool sessions. I do apnoea training, crossing the pool without breathing or taking few breaths in every round," she says. "Bigger waves definitely have harsher consequences at the time of wipe-out. One has to be much more prepared physically and psychologically, since keeping calm is essential in such moments. Being an experienced athlete, confident in your equipment and team are the best way, for it gives you a psychological backup."
When asked about the 'trick' for tackling huge waves, Maya notes: "There are breathing techniques which can be used before take-off and during hold-downs, but for me, beyond technique, the most important thing is to keep calm and be focused in the moment. This is utterly necessary to act instinctively." She adds that "instinct is key because decisions taken in the water are often very quick. In a way, instinct protects us while also allowing us to understand when we are ready to take on a given situation or wave."
On January 18th of this year – five years after the wipe-out – Maya returned to Praia do Norte feeling ready to face both the wave that once took her breath away, as well as her own self.
"That was a special day because it was a morning when the waves were absolutely huge, and I believe it was the biggest day of the last few years. Hence, my objective was indeed to catch the largest wave of my life. It was very cold and I spent hours in the water waiting for the wave. When it approached, we had already been in the water for about three and a half hours, and I could feel that it would be a big one – a special one – when I saw it popping up in the horizon. My focus was not to fall; my goal to complete the ride untouched. It was a moment of total concentration, going down the wall trying to control my speed while following the wave's line so as not to be swallowed by the white water. Although I knew it had been a very big wave, I had no idea it would be a record breaker."
The journey from dreaming of breaking a World Record, through to a near-death experience while doing so until finally resurfacing from physical and psychological traumas has done justice to Maya's very statement on why she's out there pursuing big waves in the first place.
"To be able to say that I have ridden the largest wave ever surfed by a woman is definitely a dream come true, especially in a place such as Nazaré, where I already have a history and a very challenging experience. When Nazaré came onto the radar, it was clear to me that this was the place where I could make my dream come true. But, after the accident, I had a lot of injuries and doubts, so this World Record was a great overcoming, both professionally and personally."
Aside from a personal achievement, the record also propelled the creation of a Women's XXL Biggest Wave category on the WSL Big Wave Awards – which up until now only had a general biggest-wave pigeonhole – impacting the entire community of female big wave surfers and bringing the world of competitive surfing another step closer to greater gender equality. Yet, Maya's feat bears less tangible reverberations that extend to any athlete and person out there, in that this record-setting portrays a successful and inspiring narrative of someone pushing through adversity to push her own limits.
"The growth [of female big wave surfing] has been consistent and nowadays we already have some strong, professional athletes in the category. Now, with the Women's Big Wave Tour and the Women's Big Wave Awards, the tendency is to encourage even more the development of the category. I'm very proud to be a woman representing surfing, especially in the big wave sphere. I believe that another door has been opened to women in this sport and I really hope that this becomes a motivation for other athletes to want to (and actually) overcome) the mark I have set."