-
Words by Mat Arney, images by Branden Aroyan, Scott Dickerson, DiPierri, Michael Kew & film by Michael Kew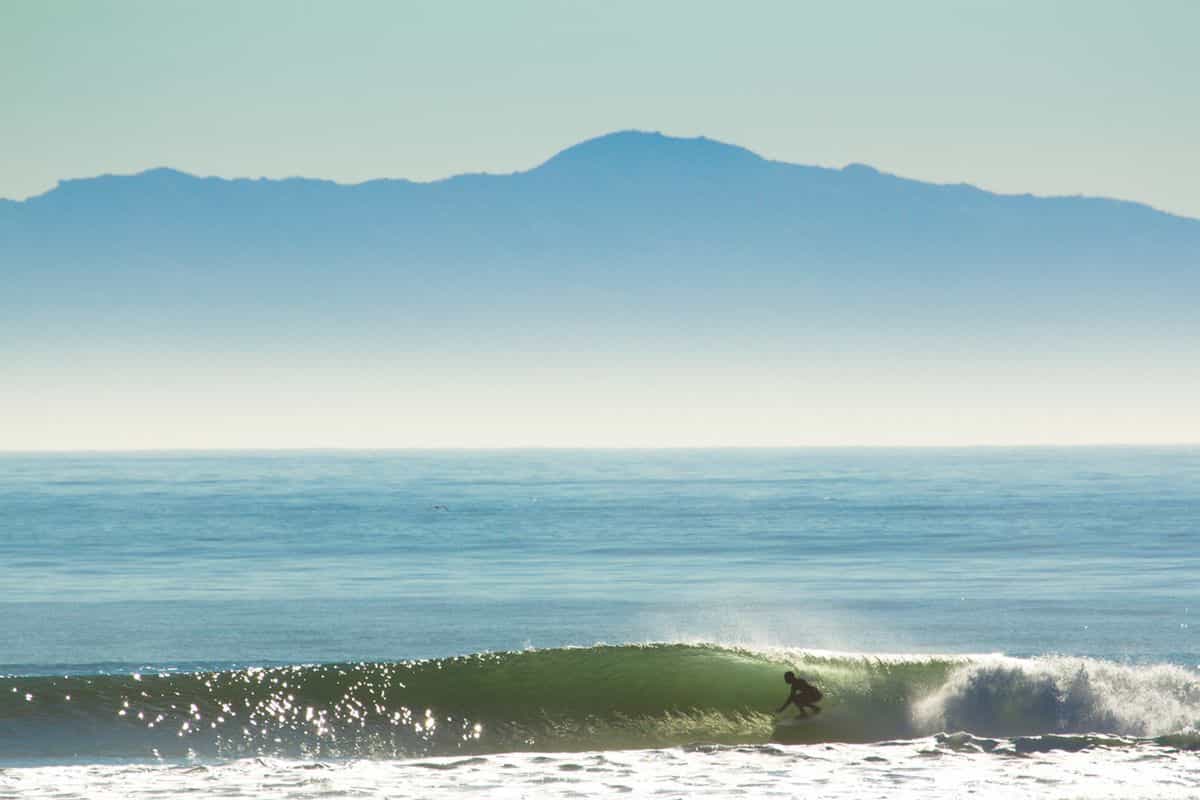 Oregon-based writer, photographer and videographer Michael Kew is a surfer whose creative output has inspired so many other surfers to head off in search of empty waves. Kew has travelled far and wide in his search for waves, from the frigid high latitudes to the more inaccessible islands of the tropics across every major ocean, and shared his experiences through numerous features in surfing and international travel magazines, newspapers, websites, and books. We wanted to find out a little more about the man behind the words and his relationship with the activity that defines so much of his work, so asked if he'd take part in Surf Simply's "Me, Myself and Surfing" interview series. Luckily for us we caught him at home in between trips.
Name: Michael Kew
Current Age: 39
Location: Oregon
Occupation: Writer
My earliest memory of surfing… Crouching on a borrowed shortboard, heading shoreward, pushed by a waist-high line of whitewater, on a sunny, summer afternoon in the mid-1980s.
Surfing to me is… Meditation and exercise for mind and body.
Home is… Where I hibernate with and foment my thoughts and ideas and dreams.
My first overseas surf trip was to… Wales via France.
I still want to travel to… Islands and atolls in the Pacific and Indian oceans that are inaccessible by airplane.
I wish that I could… Be financially successful from just writing.
I'd love to have shared a few waves with… Tom Blake.
My magic board/piece of equipment is/was a… I've never had ONE magic board—they all are, otherwise I don't keep them in my quiver.
Wetsuits are… Necessary and appreciated.
Localism is… Often misunderstood.
Before I get in the sea I always… Realize how lucky I am to be able to do so.
My most memorable session was… Each time I could surf with my father.
The last time I scared myself surfing… Hitting the shallow sand bottom head-first and thinking I'd wrecked my neck.
My favorite surf movie is… Endless Summer.
My guilty pleasure is… Cheese. Or maybe ale.
If I didn't surf then I'd probably… Do all the stuff I do now when I'm not surfing.
My greatest fear is… Bad health.
I'm happiest when… I'm healthy and active and productive.
I check the surf forecast… Several times daily.
I dream about… Having lots of money and freedom.
If I could travel back in time I'd set the dial to… 1958.
In the future… I want to keep improving my mind and craft.
When I get barrelled I… Am thankful and awestruck.
Surf culture… Is hard to define.
The ocean is… King.
Check out Michael's book Crossings, a collection of ten years worth of surf travel stories in 35 chapters covering ten of the planet's surfiest zones. His second travel book is due to be released later this year.