Interviews, People
Me, 
Myself 
and 
Surfing: 
Dr 
Chad 
Nelsen 
-
Words by Mat Arney, images by Tom Carey, Surfrider Foundation, Laguna Beach Magazine and Mat Arney & film by Surfrider Foundation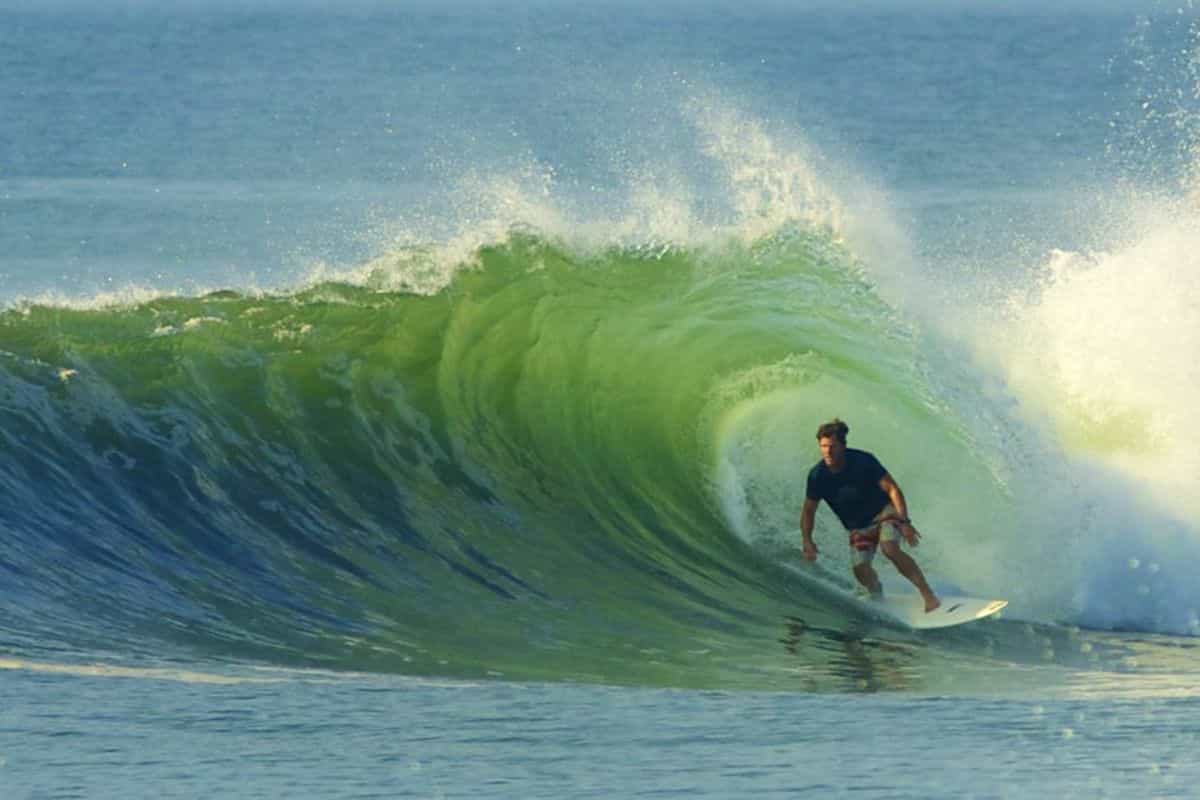 We all love the ocean. Some surfers love the ocean so much, in fact, that they make protecting it their life's work. One such surfer is Dr. Chad Nelsen, the chief executive officer of Surfrider Foundation. Surfrider Foundation's enormous grassroots network of chapters (85 in the US alone) has been working to protect the world's oceans, waves and beaches since 1984, with Nelsen joining the team as an intern in 1995 during a summer break whilst attending Duke University. After graduating in 1998 he returned and within a year became the organization's Environmental Director, a post that he held for sixteen years (during which time he earned a doctorate from UCLA) before taking the helm. With more threats to our surfing environments than ever before, this is no small task and over the past year Nelsen has worked to provide more support to Surfrider's chapters and activists, shift the organization's stance from reactive to proactive, and to begin forward planning to address the inevitable, creeping, impacts of climate change. He does all of this with a smile, and still manages to surf whenever it's good. We managed to sit down with him at the recent Global Wave Conference to find out a little more about his relationship with surfing:
Name: Chad Nelsen
Current Age: 45
Location: Laguna Beach, CA, US
Occupation: CEO, Surfrider Foundation
My earliest memory of surfing… My friend's Dad took him, my brother and I to San Onofre to learn to surf when I was about nine years old. I still remember catching my first wave and pearling and then catching the next one and feeling the wonderful glide.
Surfing to me is… a way to commune with the ocean.
Home is… Laguna Beach, CA, USA.
My first overseas surf trip was to… my first international trip was Northern Baja California and overseas was Tamarindo, Costa Rica in the early 1990s.
I still want to travel to… The Maldives.
Before I get in the sea I always… Take a deep breath, scan the ocean for wildlife and take a moment to reflect on how luck I am to be surfing in this amazing habitat we call the ocean.
My most memorable session was… surfing a great wave in mainland Mexico with only my brother and two sons.
The last time I scared myself surfing… surfing Hurricane Marie in 2014.
My favorite surf movie is… Big Wednesday.
My guilty pleasure is… ice cream.
If I didn't surf then I'd probably… spend more time doing all the other things I do like mountain biking, rock climbing, snowboarding, etc.
My greatest fear is… one of my sons getting hurt surfing.
I'm happiest when… at the beach with my family.
I check the surf forecast… everyday.
I dream about… doing an extended road trip along the coast of Western Australia with my family.
If I could travel back in time I'd set the dial to… 1950
In the future… climate change is going to significantly change the world's ocean, waves and beaches.
When I get barrelled I… feel lucky.
Surf culture… connects people who love the ocean and should become a force of positivity and ocean conservation.
The ocean is… important and threatened but we can protect it. We have the solutions we just need the public will to address the issues.