Interviews, People
Me, 
Myself 
and 
Surfing: 
Andrew 
Cotton 
-
Words by Mat Arney, images by Red Bull, Mikey Corker and Mat Arney & film by Mikey Corker/Show'n'Tell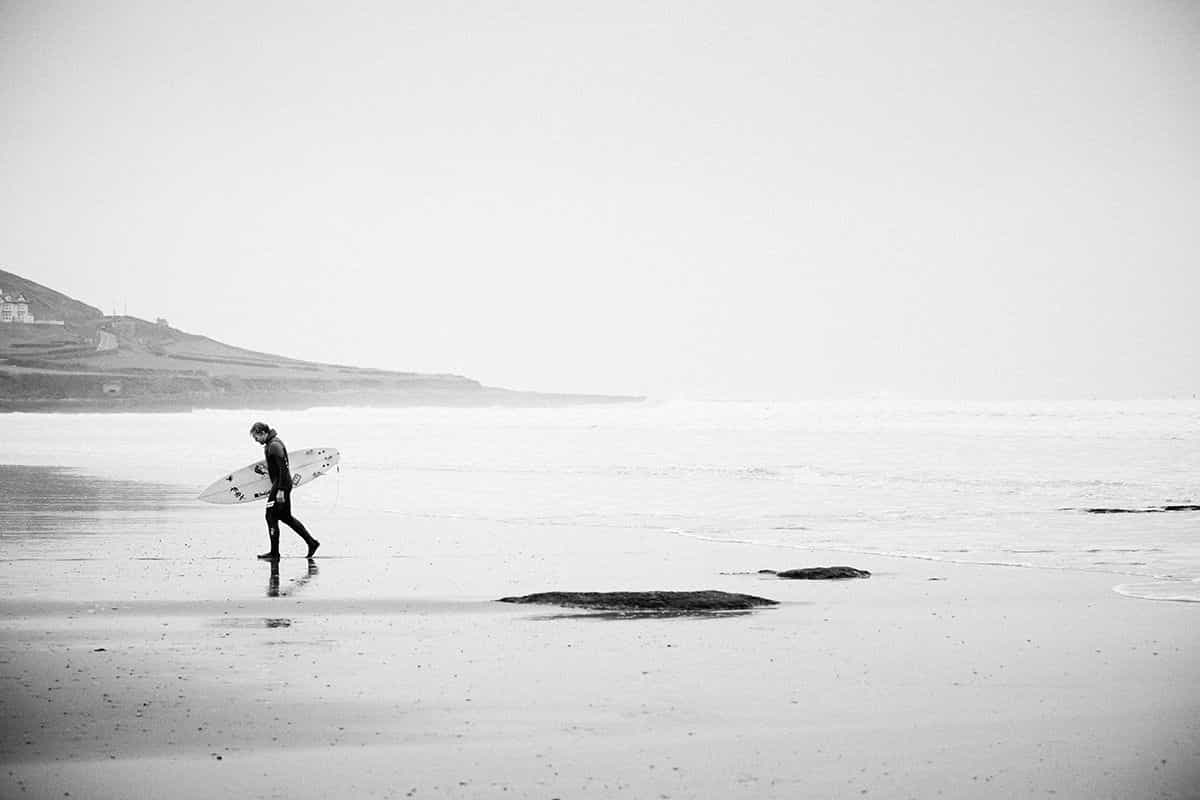 British big wave surfer Andrew Cotton is a man on a mission: to ride the biggest wave possible. It is a quest that has dominated his life in recent years, and one that sees him living large parts of each European winter in Portugal so that he can surf the giant waves at Nazare every time it breaks, alongside frequent visits to Ireland. A one time beach lifeguard and plumber, Cotton hails from the beaches of North Devon in the south west of England which isn't a region famous for big waves, however his determination to push both his own limits and those of surfing has seen him rise to the top of the big wave ranks. Teaming up with Garret McNamara, Hugo Vau and the ZON North Canyon team, Cotton has ridden waves at Nazare that top 60 feet, and towed McNamara into his world record wave measured at 78 feet. To find out more about his relationship with surfing beyond the enormous surf that he is famous for tackling, Surf Simply set Andrew our set of "Me, Myself and Surfing" questions:
Name: Andrew Cotton
Current Age: 35

Location: France at the moment. Usually Braunton, but also Portugal
Occupation: Sometimes I'm a big wave surfer, at other times I'm trying to be.
My earliest memory of surfing… Freezing cold at Saunton car park, so cold. No idea the time of year but hiring that wetsuit should have been criminal!
Surfing to me is… A path, it's sculpted my life. I'm thankful
Home is… Where the heart is. It's good to go away, but great to be back. I don't want be anywhere for too long.
My first overseas surf trip was to… Barbados, 15 yrs old and solo. I was on a mission.
I still want to travel to… This list goes on …
I wish that I could… Surf well!
I'd love to share a few waves with…(alive or dead) Mates from home – no one famous, just guys who I grew up with and who inspired me and taught me to surf. Thank you.
My magic board/piece of equipment is/was a… I had a magic board once, a 6'1″ gulfstream. I travelled the whole of South America with it, it was the best board ever.
Wetsuits are… A love – I love rubber! Tiki do me proud and keep me warm.
Localism is… Funny at times.
Before I get in the sea I always… Look at my phone.
My most memorable session was… I have so many, from so many places. I can't pick just one.
The last time I scared myself surfing… Every time. It's good to be scared, it makes you feel alive.
My favorite surf movie is… Sik Joy.
My guilty pleasure is… Sharp's Atlantic beer.
If I didn't surf then I'd probably… Be a plumber.
My greatest fear is… Dying before I achieve my goals. I have a lot and not always enough time.
I'm happiest when… I'm sleeping.
I check the surf forecast… Usually in the winter.
I dream about… Life
If I could travel back in time I'd set the dial to… 1879
In the future… It's untold.
When I get barrelled I… Am in the place.
Surf culture… No thanks.
The ocean is… Something I can't live without, it's played such a big part in my life and is already starting to play a part in my children's life too. It really worries me when I see the damage and pollution we are doing to it. We can all do our own little bit to help keep our oceans clean no matter how small it might seem at the time.