-
Words by Mat Arney, images by Julien Roubinet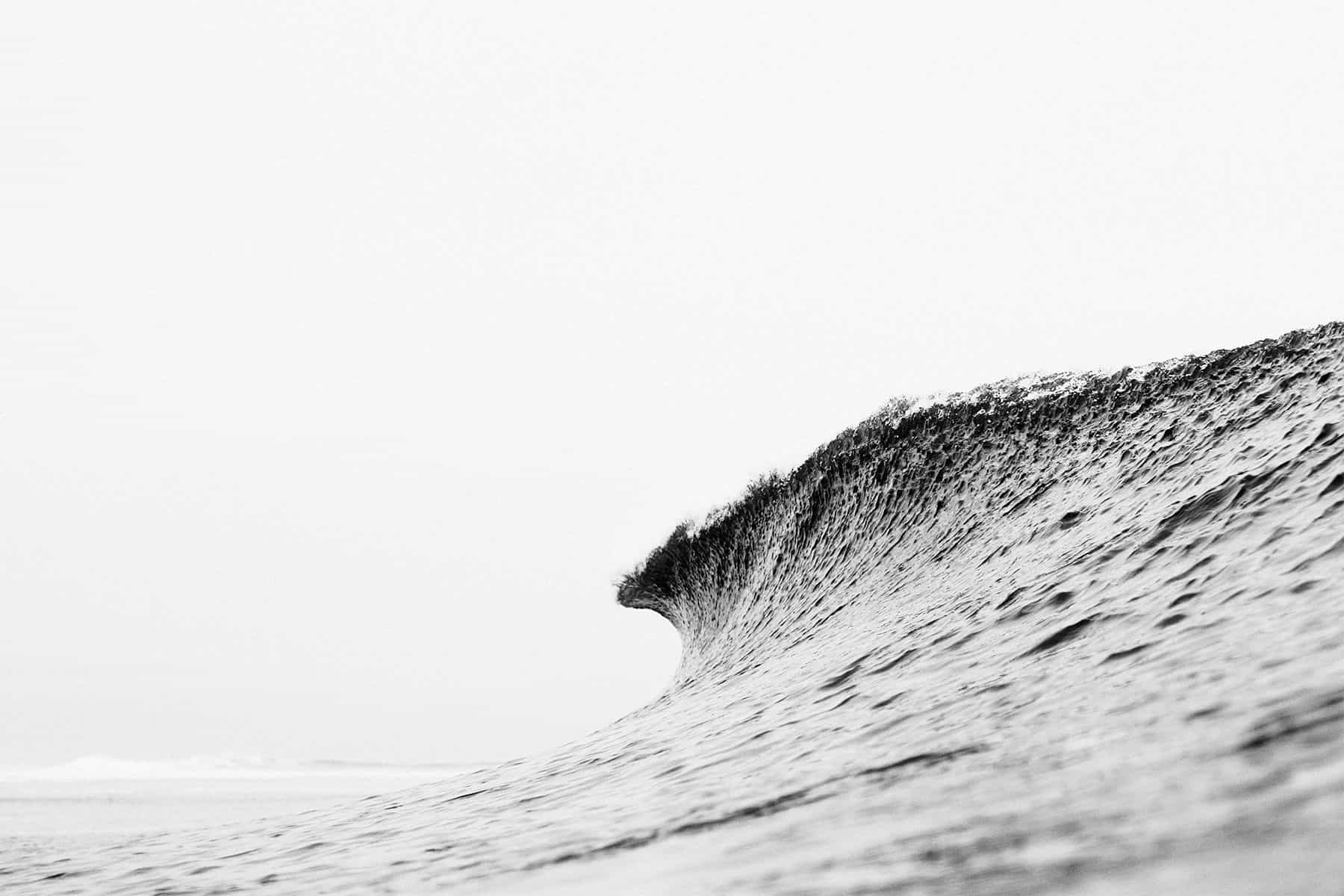 New York City is probably the world's most instantly recognisable metropolis, under the umbrella of which, a dazzling array of cultures thrive. Amongst them, spreading out along the coast from the high-rises of Manhattan east to the tip of Long Island or southwest down the coast of New Jersey to Cape May, a deep and vibrant surf scene exists that would be celebrated were it in many other locales around the world but that, in New York, has often been overshadowed by everything else that is "New York".
Ice Cream Headaches is an upcoming book by writer Ed Thompson and photographer Julien Roubinet, two surfers who met riding waves at Rockaway Beach. Featuring surfers ranging from local legends to famous faces, the photo-rich book includes a foreword penned by iconic New York photographer Michael Halsband, four essays and over 110 photographs that capture a snapshot of life as a surfer on the shores of New York and New Jersey.
To find out more about the project and the scene that inspired it, Surf Simply caught up with Ed and Julien:
This project took four years to complete and covered a lot of miles (over 4,000). Did you have an end goal when you started out, or has Ice Cream Headaches developed as you gathered more and more material?
E: We knew we wanted to make a book. Both of us love to collect art books and books about surfing and we're print junkies. Making a book seemed like it would give us the closure (excuse the pun) on the project we'd need to say 'yes, we did this'. The contents have evolved, yes. At first we thought we'd be publishing individual interviews with all the people we met, but our publisher wanted us to balance the book in favor of imagery, which was a tough decision but I think will result in a much better result.
How did the project come about? Was there any one thing that inspired it?
E: That's a great question. I don't think there was one specific thing, but when we met each other, we both had this strong drive to learn more about surfing, surf culture and especially the culture around where we were living. I think coming to it as outsiders (not having grown up here) it all felt so fresh and exciting and undiscovered, so we wanted to dive in and learn as much as we could. We were also inspired by the people we kept meeting through surfing – such an amazing diversity of backgrounds, interests, stories etc.
J: When Ed came up with the idea, I was thrilled just by thinking of starting the project. We started talking about all the things we could do, and on the photography side, I found great inspiration in Michael Halsband's Surf Book, Annie Leibovitz's Music, Patrick Cariou's Surfers… The list goes on…
Whilst surfers have been riding waves on the coastlines of New York and New Jersey since Duke Kahanamoku gave a series of demonstrations at Rockaway Beach and Atlantic City in 1912 (on his way to the Stockholm Olympics), the area has largely flown under the radar of the worldwide surf community until this last decade. Why do you think that is?
E: At a basic level, all the surf media is based in places with surf on tap, like Southern California, which makes sense. So the lens is usually from there, looking outward at what's going on around the world. Obviously the stuff going on closer to home seems more important and takes priority. I was talking with Tyler Breuer last night and he pointed out the 90s were a period of this insane consolidation and homogenization of "surf culture" by industry titans like Quiksilver and Billabong. Between them they created this image of surfing defined by board shorts, flip flops and genuinely stupid looking sunglasses. New York and New Jersey don't really fit into that worldview because the waves are often at their best when it's freezing cold.
J: I also think that the people who have been surfing here, have had no interest in inviting the world to surf at their home break, nor trying to monetize it. Social media certainly did change that.
And indeed, when people hear about surfing, they often associate it with sunny skies and crystal blue water (like the publisher we met, who wanted this kind of photo in the book). It rarely gets dreamy like that. The storms usually come close to the land and brings these gloomy days with the surf. The coast facing east / south east means back lit waves most of the day, and the brown water rarely lets the sun through.
Luckily the quality of the surf does most of the talking.
How challenging was it covering both Long Island and New Jersey in this project, being that they're separated by the mass of New York City and a large body of water?
E: We spent a lot of hours on the road or stuck in traffic. But rather like surfing in NY/NJ, the space between the fun bits gives you some critical distance. It was always a good time to reflect on what we'd done and map out what we wanted to do next. But yeah, if we could have all the money back we've lost to the absolute daylight robbery that is the Verrazano bridge toll, we would be rich men.
J: Hahahaha. That bridge is such a scam. I think we managed that pretty well, trying to make every single trip worthwhile, combining two interviews in the same day.
Each interview required quite some logistics, bringing a mini photo studio down 6 flights of stairs, no elevator, driving through traffic, setting up, packing in and back through traffic home. It was draining but every person we've met made it really worth it.
Are there any differences between the surfers, surf cultures and waves of New York and New Jersey?
E: I think the further you get from the city in either direction, people tend to be a little more conservative about new surfboard designs, new ideas or the revisiting of designs and surfing styles that have been important in the past. It's interesting because surfing can be kind of grungy and alternative in a way, but when there is an alternative within the alternative, people can be a bit resistant to it. There are a few more point breaks in New York, and some longer barrels in New Jersey. I'd day Jersey is a bit more competitive and surfers there get marginally more opportunity to get sponsored and begin pro careers. If you can tuck into a heaving Jersey barrel, thread a clean exit and make it look good, you can probably give a good account of yourself in more consequential waves around the world.
J: Long Island gets more lefts and New Jersey a lot of rights.
The book features a number of portraits and profiles, some of notable surfers and some of notable individuals who happen to surf. How did you select these people, given the depth and breadth of the surf community that you were featuring?
E: It was an organic process to some extent. In the Preface I mention that I feel the book could be made again with an entirely different cast of characters. That said, we basically followed recommendations from other people and then augmented that with our own research: 'What does this person do, how are they connected to surfing, to what extent are they contributing to the culture?' When we heard the same name come up over and over we knew we needed to speak with that person. We didn't get to meet everyone we wanted to either. At some point we had to draw a line or our publisher would have strangled us!
J: We have about 40 people in the book. All of whom are interconnected in a way, which is a sign that we did something right. We had another 15-20 people in mind but that would have added 35-45 pages to the book which was not an option for us… Hopefully someone will take on their own version of it.
Do you have a favourite spread from the book, and if so, why?
E: Every time I turn a page, I sense the memory of meeting that person and we had a lot of fun with all of them. That said, I love all the surf shots, because those were the moments we were standing on the beach or the cliffs shooting, whooping and cheering about the action we were getting to witness. Nailing the cover shot of Tripoli Patterson was a very memorable day in that respect. The waves, the surfers, the light, the angle, the colors – it all just came together. That was magic.
J: Our designer Reynald Philippe, who does not surf, found some really unexpected combinations. If I had to choose I would pick the one with the portrait of Maddie (see on the campaign). But it would compete with Tom's van next to the Atlantic Beach sign and Chris Gentile's one, where he surfs his 11′ glider.
Ice Cream Headaches is available to pre-order, with various rewards available and backers receiving their copies of the book ahead of general release. Ice Cream Headaches will be published in North America, Europe and Australia by Damiani Editore, and is due for release in spring 2018.