-
Words by Kim Feldmann, images by Kim Feldmann de Britto & film by Taj Burrow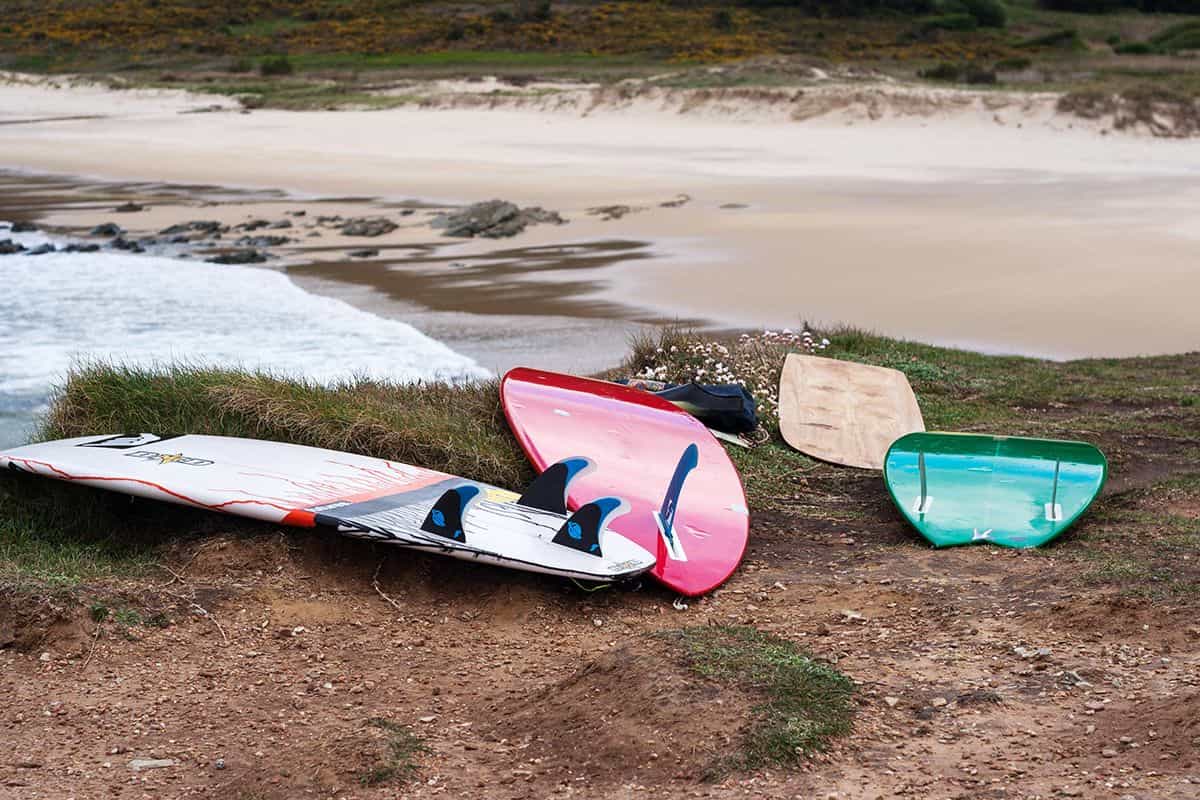 This article is directed at those who believe that surfing can be more than just paddling around and standing on a floating piece of foam. It's also directed at those who are starting to realize so, and most definitely directed at those who'd never actually stopped to think about what surfing truly means to them.
As board-riders we all share a desire for that inexplicable feeling of being in the water and riding a wave. Many of us find it hard to put it into words adequately, but we're fine with that. For the majority of surfers, the act of riding a wave doesn't have to be as tangible as many other things that surround us in our daily lives and in fact, that's what makes it so special; the inability to fully expalin what it means to us.
Still, as human beings we often struggle to keep the "fire burning", and throughout our lives as surfers we may find ourselves going through a phase of demotivation (or surf-depression), for one reason or another. As with anything in life the outcome of a particular situation depends on your attitude towards it, and I believe that being "Against Surf Monotony" is a curious and enriching way of making it through those "down times" as well as enhancing your surfing skills and knowledge in ways that you hadn't previously thought of.
The Quiver Approach
Making our surfing life more interesting is often associated with varying and enhancing (consciously) our quiver, which not only provides us with more options for different conditions but also brings the whole surfing experience back to its roots of sheer fun. Still, it goes beyond that. Giving yourself the opportunity to experiment with different types of craft other than what you're used to allows you to feel the wave and yourself differently, thus improving some aspects of your technique that might go unnoticed while riding your regular board.
You'll find it a lot harder to land air drops on hollow waves or even keep your balance in the barrel when riding a retro twin-fin fish, but this apparent deficiency may help you to focus on that specific move, so it'll seem utterly easy (or at least more comfortable) once you're back on your trusted thruster. Longboards can shift the attention to your feet and help you with positioning; single fins will definitely test your balance. And if you want to push the scope of your surfing even further you can always give yourself an education in the importance of your rails and go fin-less with an Alaia, or catch the sets far out there with a SUP…the options are endless.
Surf In(g) Life
There's also mental and/or emotional gain when keeping your surf life "not monotonous". One can use surfing as an excuse for things – positive things, not skipping work or other responsibilities. Regardless of swell direction, you can always pretend you're going on a surf trip/mission, when all you really want to do is to go camping with friends or spend some quiet time surrounded by nature at your favourite secret surf spot. Such excuses can also be used to improve/change something in your life; like modifying your diet for better performance at sea, quit smoking or slowing down on drinking. To use surfing as your "guilty party" can give you a healthy and worthwhile excuse for positive changes.
Feel it, don't fight it.
"Ride the waves, but don't depend on them". If it makes you feel good then you should chase it, as simple as that. We're often spoiled by a good swell or an amazing trip to Indo, and end up seeing past what's in front of our eyes. Unless you have a real reason not to get in the water than you should find a reason to do so, even if it involves slightly moving out of your comfort zone or paddling out only to do a series of duck dives. We all know how good it feels to have our bodies rinsed, and spending a bit of time body-surfing or simply swimming can help you to see the waves from a different angle (literally) or even discover something new around your home break.
Uncrowded vs. crowded
We're back to the old story where a situation is only as good as your attitude towards it. Instead of cursing on the inside and frowning to the guy next to you at the busy line-up, try to open a smile and start a conversation; you never know where it may take you. I once met a guy in the water somewhere in Panama and almost a year later he contacted me asking if I wanted to give him a hand sailing his yacht across the Pacific Ocean to French Polynesia. You never knows the doors that you're opening when you extend the hand of friendship. Although surfing is a selfish sport it has a selfless spirit.
Risk it for a biscuit
No one has ever jumped on a bike and rode away, straight away. It took a few falls for you to perfect the art of pushing the pedals and controlling the handlebars, but you did it. With surfing it shouldn't be different, and if anything it should be easier, since you won't be kissing asphalt after every fall. So if there's a specific move, body position or approach to situation you wish to master try to meditate on it before getting in the water and once out, attempt it continuously. It may be frustrating at first, but as with riding a bike once you get a hang of it all wipe-outs will be worth it. And remember, in the end it's only water.