-
Words by Kim Feldmann, images by Morgan Maassen & film by Corona x Parley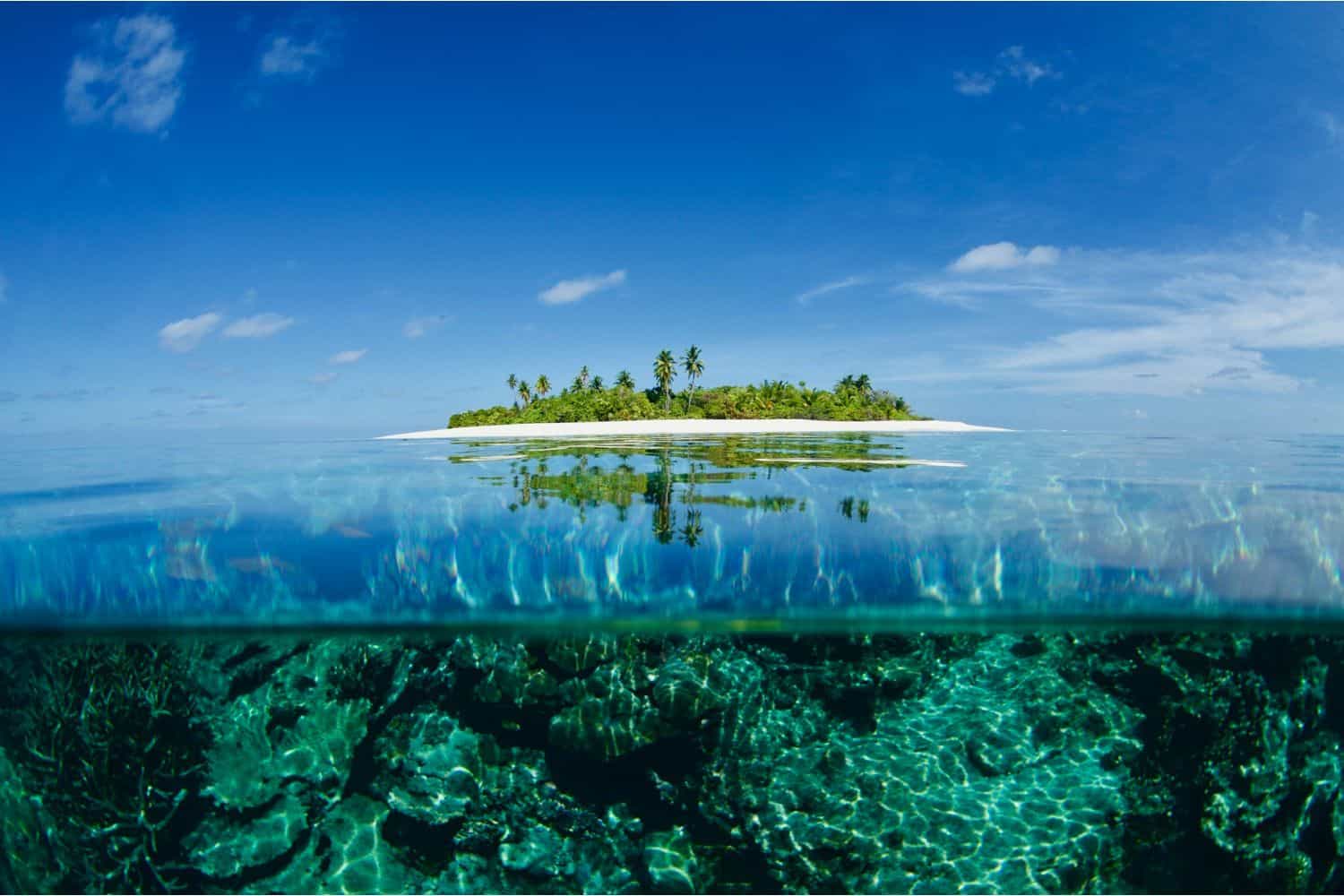 As surfers, we all share a dream of searching for the perfect wave, regardless of where it may be. This focus allows a fortunate few of us travel across the globe, to islands and faraway lands, just in order to catch a couple of fleeting waves. Like any equation, the end result of our search for waves depends upon its constituent factors. One factor that we can't disregard in the "surf equation" is the ocean and its ability to produce waves, whist another factor, at times, are the beaches and shores where these waves end their journey. Nowadays it's clear – especially to those who've spent some time travelling around the world's surf destinations – that the amount of plastic that has ended up in the oceans and on its shores is not as trivial (both visibly and statistically) as it may once have seemed.
We know (or at least can imagine) some of the consequences that results from tons of plastic in the ocean, if not on our lives then on the lives of other living beings further down the food chain. It is an issue that requires careful study to measure the efforts being taken to address it, before sounding the siren or attributing blame; but it's also not a matter of waiting to see if the problem will solve itself.
Aware of the problem, Corona and Parley for the Oceans decided to take a stand and created the 100 Islands Protected by 2020 Project, where they have joined forces with individuals to implement Parley's AIR strategy to tackle the issue, with AIR standing for: Avoiding plastic wherever possible; Intercept plastic waste from reaching oceans; and Redesigning plastic materials and products.
The project was concluded this Spring and revolved around the core concept of educating communities worldwide and developing a sustainable infrastructure to remove plastic from beaches and oceans. Among the places visited by the project were Indonesia, Mexico, Chile, The Maldives and Australia, a mix that highlights the fact we're all in this together. In the end, they aim to upcycle the plastic collected to create something positive and inspiring for others to see.
We recently spoke with photographer and film-maker Morgan Maassen – who also took part in the project – and asked him a few questions about the project and his collaborative perspective on it.
When did your involvement with the project start and how did you collaborate?
Towards the end of 2016, Corona and their creative agency, Wieden & Kennedy invited me to discuss a large project they were brainstorming to work on and launch in 2017. I had already worked with both extensively over the prior year on their current campaign, so I had no problem saying yes. Over December and January, we brainstormed extensively to plot a series of trips that could document the issue of plastic pollution, and connect the dots between all the characters, places, and topics of discussion involved. In February, we set out on almost 3 months of travelling to capture as much imagery as we could, coming back just in time to launch for World Oceans Day on June 8th.
It may seem obvious, but what were your reasons to jump into the project?
Between my love for the oceans and the opportunity to use my photography & film-making to tackle such an immense issue, I was onboard immediately. What was even more compelling, was to mix in a multi-national corporation and their willingness to change their habits and do good for the planet, making this a project unlike anything I have ever tackled.
What places did you visit? Was there a strategy behind their choice of location or was it mainly a desire or need to make the place "cleaner"?
In order, we visited: Hawaii, Australia, Maldives, Indonesia, Chile, and Mexico. Each location represented a different purpose, providing us with different visuals or a different chapter of the story. Hawaii is the centre of the pacific ocean, acting as a catcher's mitt for all the plastic floating out there, but also home to some amazing organizations doing incredible work. Australia was where we caught up with several of the project's pro surfer ambassadors, to get their take on the issue and their pledges to help fix it. The Maldives is where Parley conducts its "Ocean School", having a medley of the world's top scientists, designers, and thinkers gather to help solve plastic pollution, at their ground-zero site. We then visited Indonesia at my suggestion of having some of the worst pollution that I have ever witnessed, stimulated by one of the largest causes of the problem: lack of education and infrastructure about recycling. Chile served the purpose of documenting Ramon Navaro, an incredible surfer and champion environmentalist who has taken many matters into his own hands to protect his beloved coastline. Finally, Mexico is the home of Corona and where we concluded our project, to showcase both its beauty, pollution, and what needs to change.
We tied everything together by creating a series of videos and photos that weave the tale of how beautiful our seas our, but how they teeter so dangerously on the brink of destruction… but with education and effort, we can collectively reduce, reuse, and recycle to reduce our plastic waste immensely.
How did the project happen: tackling one place at a time or all in one big move? And were there other companies, governments, organizations or volunteers helping out?
Corona and Parley have teamed up to recycle plastic waste into generic materials that can be repurposed into anything. Parley is already making shoes out of this material, and Corona aims to turn it into glasses and other merchandise that the brand carries. Simultaneously, Corona & its 200,000 employee-strong parent company ABI are working to go plastic-free, both as a challenge for themselves and as inspiration for other corporations.
Can you share some of the "moves" of the AIR (Avoid plastic whenever possible; Intercept plastic waste; Redesign plastic materials) strategy?
This recycling process starts on the smallest of islands, with anyone helping capture waste and getting it into Parley's bags to be picked up and shipped off – something they gladly do. Whether its a random beach-goer picking up bottles or a beach clean-up led by a non-profit, any size of beach clean-up contributes. The waste is then shipped off, treated, and turned into what is essentially raw plastic that can be rebuilt into anything, from shoes to glasses.
How was surfing involved in the project? Is there a specific task surfers can perform to assist in protecting the oceans from plastic pollution?
Surfing and the sea are as thick as thieves, so its only natural the sport and its culture throws everything it can into this issue. A lot of the people involved are passionate surfers, myself and my team included, so the issue at hand is very personal. As surfers, we need to all be aware of how we can help, do our part to make a difference, and help guide others to join us in our desire to protect and preserve the ocean.
From your personal experience, what was the worse case-consequence of plastic waste in the oceans you've ever seen?
I've visited Indonesia several times, and there is nothing in the world like the pollution you see there. It's rampant, with trash covering every inch of their rivers, beaches, and ocean. Indonesia is a stunning country with such a beautiful culture, but between its modernization, industrialization and tourism, it hasn't scaled its handling of trash at all. What we saw there when we went looking for trash was even more jaw-dropping then what I've seen when trying to avoid it…
Turning the table, what was (were) the best moments or actions you've ever captured on camera or witnessed, with regards to solving the issue?
Being in the Maldives and hearing a round-table of people that bleed passion over this issue speak and share ideas was second-to-none. Humanity has caused this issue, but it can fix it too. It's a breathtaking challenge, but moments of discussion there instilled so much hope in what people are not only dreaming up, but actually doing as we speak.
Being a surf photographer and film-maker, you're often in contact with other surfers – some of them big names – who may publicise their concern for the issue of plastic pollution in the oceans. Without pointing names, do you think the solving of the problem is often overshadowed by the simple wish to see the oceans clean, rather than actually doing something about it? Are surfers actually trying to protect the oceans from pollution?
Everything about this issue is complicated, far beyond just the task at hand to fix it. I even find myself feeling lazy and hypocritical about my love for the environment as I travel around the world in airplanes, cars, …staying in hotel rooms, eating processed food while surrounded by plastic electronics, packaging, etc… But, by opening my mind to learning how I can change, and taking strides in changing, I am starting to do my part to make a difference. I think this is where we can all go from being passionate about the ocean, to actually doing something. By educating ourselves and others, by picking up trash when we see it on the beach, by using reusable water bottles and shopping bags… every little bit counts. Both my conscience and interests will never let me revert to my previous ways, and I think a lot of people are in the same process of "waking up".
In the risk of the previous question having sounded slightly aggressive, a more positive approach would be to ask you whether you know of any other initiatives (big or small) that are working to tackle the issue in an active way?
Prior to this project, if you had asked me what anyone could do on any level to solve this, I probably would have sighed and said "pick up any trash you see and hope for the best". It felt futile, like a battle we were losing rapidly. But two things really struck me while on this project… one, that education about the issue is woefully lacking, and the strongest weapon to fight this; and two, that every piece of plastic picked-up counts, as they can now be recycled into anything, closing the cycle of waste.
Did you have a specific approach in your photographs and films to record this process (more landscape shots, focus on animals, focus on people cleaning up, etc) or was it a more intuitive kind of work that depended on the place and circumstances?
I set out to capture everything with two things in mind: to document absolutely everything, and to gather compelling imagery of both the beauty and ugliness in what we encountered. I wanted no stone unturned, as every person, place, thought, even piece of trash played a part of the puzzle. and to do it with conviction, so the imagery carried weight for all to see.
Finally, everyone who's read the website will know that Corona and Parley's objective is to "clean things up" and then do something with the waste collected. Have you got any personal objectives or plans for your visual material collected throughout the project? An independent book or film, perhaps?
Right now, I'm still decompressing from the trip and the amount of imagery captured, but I am dreaming up doing exactly as you suggested: a short film, and a book to compliment it. The range of everything we saw and captured was so broad, that there is truly no other way to touch on it. I just want to do it in a way that can both articulate the scope of what we did, and the scope of what we still have to do.
Find out more on www.coronaxparley.com .