-
Words by Mat Arney, images by Patagonia, Yulex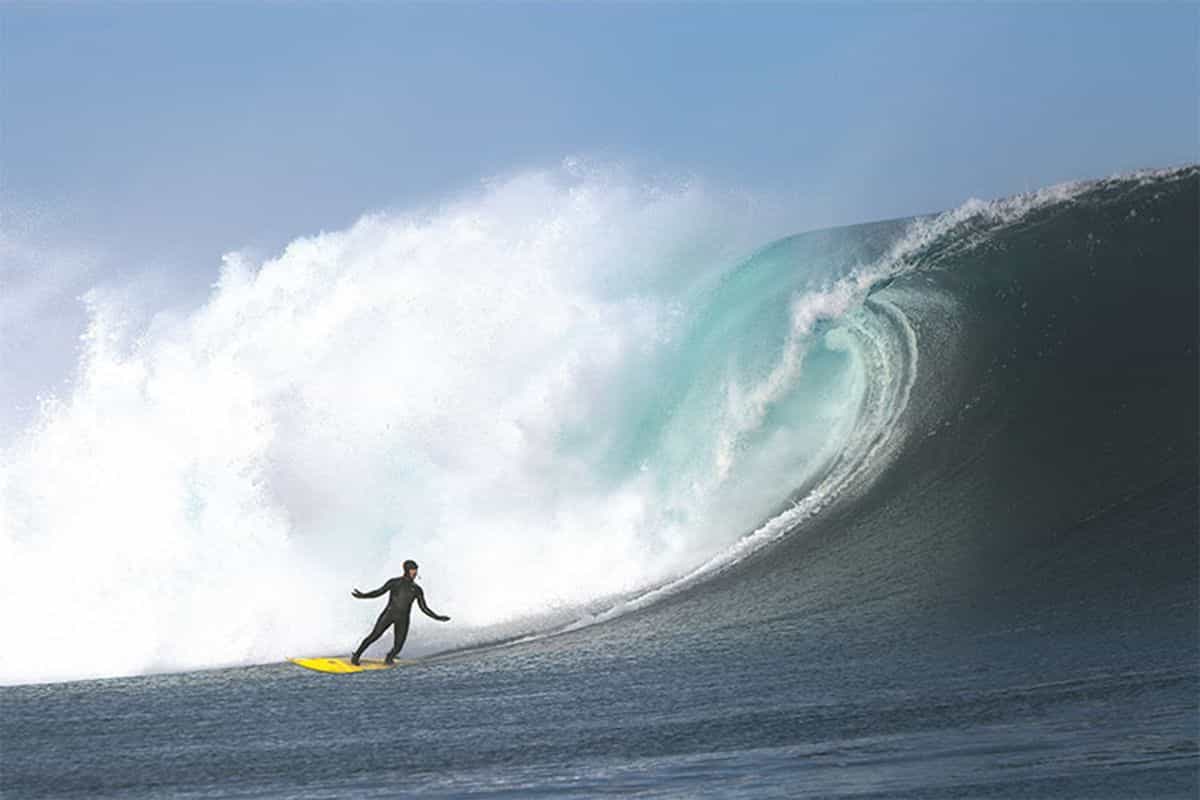 As surfers, when we cast a critical eye over the environmental footprint of our passion and all of its accoutrements, we often rather conveniently miss out neoprene. Almost everything else has a more environmentally friendly alternative (despite the likelihood of a higher price tag), from where and how we travel, through the materials and construction methods used in our surfboards, to the clothes that we wear; apart from the rubber second skin necessary to keep many of us warm and facilitate our surfing. Until now.
In 2008 Patagonia entered the wetsuit market, and did so with a critical eye. They knew that neoprene has a heavy environmental impact and began to look for alternatives to petro-chemical derived neoprene. It is possible to produce polychloroprene (neoprene) from limestone, however limestone is still a non-renewable "natural" resource that requires considerable effort and energy to transform from rock into rubber, and the team at Patagonia came to the conclusion that there was little environmental benefit to be gained by using it. "Natural" doesn't always equal "environmental". When producing and marketing wares understanding the interrogation of material supply chains is important to avoid falling into the trap of what is known as the "naturalistic fallacy" – the assumption made both by producers and consumers that because something is "natural" (however that label is interpreted or determined) it is automatically better.
Following their decision not to pursue the use of limestone-derived neoprene Patagonia met with the team from American company Yulex who produce 100% plant based rubbers, and together they began developing a wetsuit material from guayule rubber. By 2013 they had reached a stage where they could release to the market a wetsuit featuring 60% Yulex natural rubber and 40% neoprene, and were confident that the environmental impact of producing guayule rubber was lower than that of producing synthetic polychloroprenes – despite it not being organic and still requiring chemical input in the growing and processing of the raw material.
And now Patagonia have gone a step further, announcing that their 2016 wetsuit line will feature 21 neoprene free fullsuits. Yup, no neoprene at all.
"Neoprene is nasty stuff, but for a long time we had no alternative," said Hub Hubbard, Patagonia's Product Line Manager for Wetsuits. "Through our partnership with Yulex we've invested in a plant-based game-changer and built it into our entire wetsuit line – saying goodbye to neoprene forever."
The latest range of suits (launching in Australia in March 2016 with six models and then the full range across North America, Europe and Japan in July) is produced using a different rubber sourced from hevea rather than guayule. Hevea is the commercial name for the tropical South American tree (also known simply as the "rubber tree") that is the primary source of latex used to produce natural rubber. Yulex and Patagonia are sourcing their hevea from a plantation that is independently certified to the FSC standard by the Rainforest Alliance. This FSC certified rubber makes up 85% of the rubber material used in the final wetsuit, with the remaining 15% being a neoprene-free synthetic rubber that is incorporated to improve the finished product's durability by increasing UV and ozone resistance. It is claimed that producing their wetsuits from majority natural rubber in this manner will reduce the CO2 emissions of Patagonia's wetsuit manufacturing process by up to 80% when compared to the amount of CO2 that is produced when making a traditional neoprene wetsuit.
A plantation of Hevea brasiliensis.
The range of wetsuits will be rated for six temperature levels (covering a range from 32 degrees up to 75 degrees Fahrenheit) and feature a new and exclusive inverted thermal microgrid lining, making the suits warm, light and fast drying.
As with their previous collaborative work, Patagonia and Yulex will be making their new material technology available to other companies interested in exploring neoprene-free wetsuit opportunities, in the hope that they can initiate a shift towards greater use of lower impact materials in the wetsuit industry. Let's hope that others follow their lead, examine the "cradle to grave" material lifecycles and production methods for their products, and strive to reduce their impact – however that aim is best achieved.