Travel
Departure 
Gate: 
Iceland 
-
Words by Mat Arney, images by Elli Thor Magnusson for Arctic Surfers & film by Joe G/Globe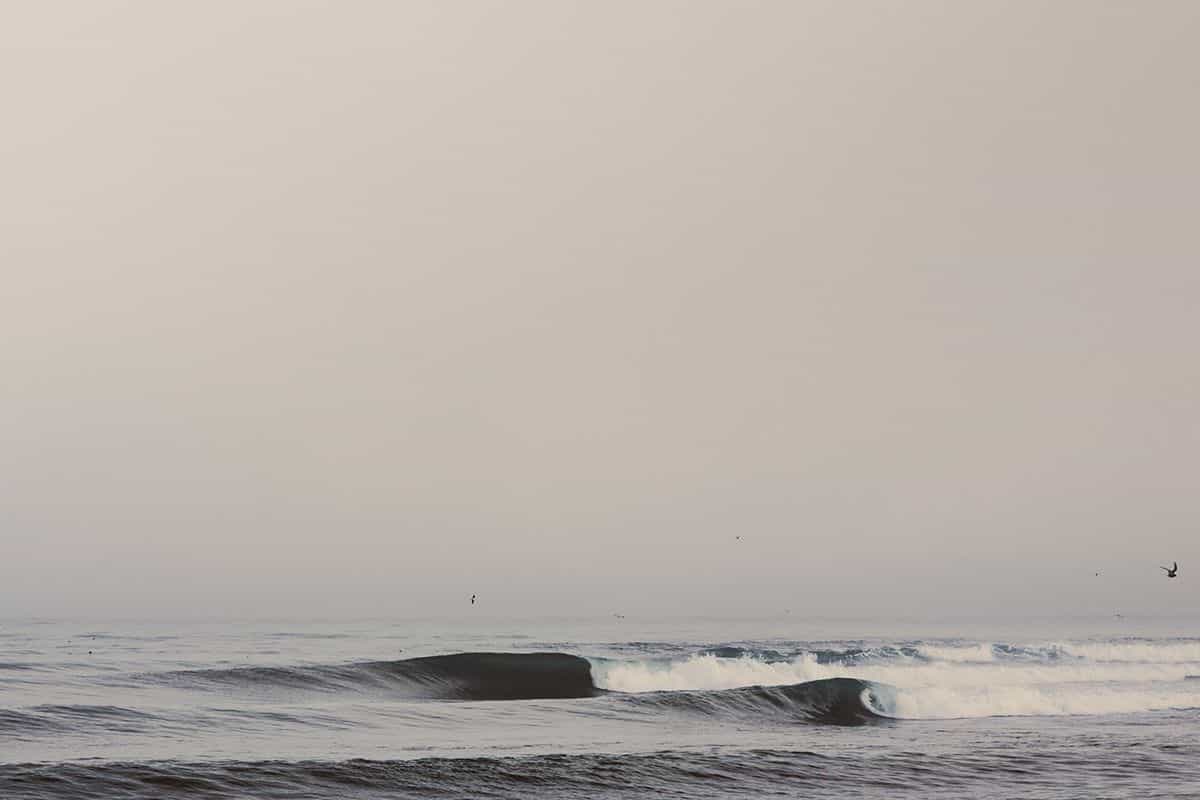 Blame it on continued improvements in wetsuit technology or on the current trend towards rugged outdoorsy-ness but, one way or the other, Iceland is "in" as a surf destination. And there's really no reason why not. It does have novelty value, however above all else it also has really good, uncrowded waves – and that is all that really matters.
Dropping in on an empty Icelandic peak. Photograph by Elli Thor Magnusson/Arctic Surfers.
In the depths of winter surfing in Iceland is likely to challenge even the hardiest of surfers, with strong winds, extreme cold and short daylight hours. Come the summer months the hours of daylight stretch out to almost 24 hours and the weather can be mild, with sea temperatures moving up towards double digits thanks to the warming effects of the Gulf Stream.
The land of fire and ice has plenty of jaw dropping scenery and landscapes. Photograph by Elli Thor Magnusson.
Iceland is a volcanic island that straddles the Mid-Atlantic Ridge with one half on the North American Plate and the other half on the Eurasian Plate. Sitting at 64° North it is smack in the way of the North Atlantic storm systems that sling-shot around the southern tip of Greenland and collide with the island's southwestern tip. It is just a fraction south of the Arctic Circle though, so unless you head to the island of Grimsey off the north coast then unfortunately you can't claim to have truly surfed in the Arctic. It's as near as dammit though, so don't let that stop you.
Leaving footprints in the snow on the way to the surf. Photograph by Elli Thor Magnusson/Arctic Surfers.
With a craggy coastline a little over 3000 miles long Iceland has plenty of potential for surf exploration, but without crowds to push the search for empty breaks further afield (it's the most sparsely populated country in Europe, to provide some context) much of the Icelandic surf scene is centered around the Reykjanes Peninsula. This peninsula points southwest into the North Atlantic and plays host to a range of surf spots, from lava reefs to boulder points and black sand beaches.
On the westernmost tip of the peninsula is Sandvik, a black sand beach that was first pioneered by surfers based at the US Airforce base in the 1980s. It's a beautiful environment and is a raw beach break that picks up a lot of swell and can get heavy. Grindavik, a right hand reef break "around the corner" on the south facing coast of the peninsula, is similarly exposed and picks up a lot of swell, but quality can be hampered by wind or when there is a lot of water moving around. Grindavik gets very heavy at size, and the reef is shallow. It is best surfed in a northerly wind (offshore) and whilst it breaks frequently which makes it a good option through the smaller summer months, it isn't often perfect.
Dropping in on an empty Icelandic peak. Photograph by Elli Thor Magnusson/Arctic Surfers.
Closer to the capital city of Reykjavic, at the base of the Reykjanes Peninsula on the south coast, lies Thorli. Thorli is one of Iceland's more popular surf spots, which still makes it empty by most surfers' standards. It is a right hand point that can handle bigger swells and offers up some workable walls and long rides, rarely sectioning or closing out. It also benefits from having a deep, defined, channel to paddle out through which makes it a tempting option if you don't fancy duck diving repeatedly in cold water. On the other side of the harbour is a long black sand beach that offers multiple peaks, however here you will have to do lots of duck diving. Thorli beach breaks on any swell with some south in it, however is reputed to be rarely as good as it appears. From Thorli the coast of mainland Iceland heads almost a hundred miles southeast towards the island's southernmost tip at Vik, a black sand beach with an offshore submarine canyon that focuses swell in its direction. There are many, many, surf spots in Iceland and the ones covered above are all within a stone's throw of the capital city and the airport. There's plenty to be found further afield on the island's coastlines, and if you're keen for an exploratory adventure then hooking up with a guide company such as the guys at Arctic Surfers to explore both the Reykjanes Peninsula and the coastline beyond it is a very wise move. In an environment as dynamic as Iceland's, the key to scoring the best waves is not so much knowing where the surf spots are, but more when the best time to be there is – and that is really only the sort of knowledge that you get by checking and surfing these breaks repeatedly over the course of many years.
Arctic Surfers exploring the coastline of Iceland looking for waves and adventure. Photograph by Elli Thor Magnusson.
With a coastline open to swells from every angle, Iceland is an island of options. It's unlikely to be a surf trip with a high return rate in terms of perfect waves and barrels, but what it lacks in palm trees and evening glass-offs it makes up for with a spirit of adventure and unique, primeval, landscapes. Rumors that you'll have to spend your life savings in order to buy a beer on a night out are a slight stretch of the truth, but it certainly isn't a particularly budget surf trip. It will involve plenty of driving in search of waves and most likely the discomfort of pulling on a cold, wet, wetsuit, however the scenery whilst driving is spectacular and the result of having to clad yourself in thick neoprene is returning home with stories of surfing uncrowded waves in Iceland – Iceland!
WHERE: Reykjavic (KEF)
WHEN: Late spring or early fall.
WHY: The opportunity for uncrowded surf exploration in a wilderness environment.
HOW: Shortboard, plus a higher volume board. Hooded winter wetsuit, booties and gloves.