Surf Simply Podcast
14 
- 
The 
10,000 
Hours 
Myth 
and 
How 
To 
Surf 
Coach 
Your 
Kids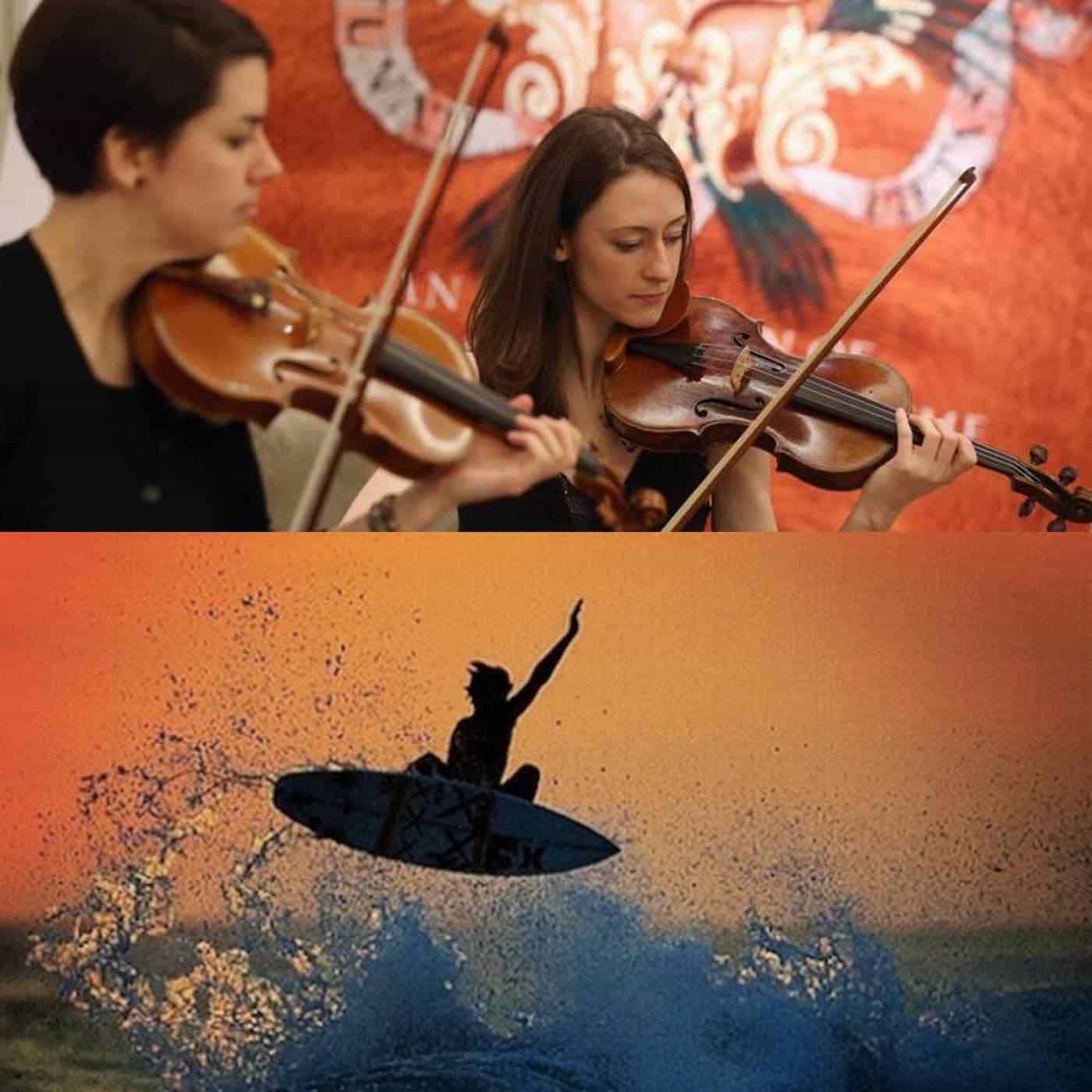 Recorded on Wednesday 3rd June 2015
Introduction:
This episode is a little late going out as the guys have been travelling around. Harry and Ru went to Peru to check out the Chicama Surf Resort, while Asher went home to catch up with his folks.
The guys also mentioned the ISA World Surf Games that are taking part right now in Nicaragua.
Here is the video Ru mentioned of Cristobal De Col performing 34 turns on one wave.
The News:
First up this week, we got all excited about the new FCS II Longboard fins:
We then spoke about the Santa Barbara Oil Spill, which lead us to mention this article on ocean sensing fins.
Ru brought up the recently released price list for the Wave Garden site in North Wales.
Next up was the recent WSL contest in Brazil, and congratulations to Filipe Toledo & Courtney Conlogue on their wins. You can watch highlights of the women's final here, & highlights of the men's here.
Here is the Tour Notes video where you can get a feel for the crowds.
We failed to mention our Fantasy Surf League, but congratulations to Jonny who won the men's event, and to Foam Ballers who won the women's. Come and join our Men's and Women's clubs to compete against the team.
MAIN FEATURE: The 10,000 Hour Myth and Coaching Kids
Ru gave a great talk about the 10,000 hour rule, made famous by Malcolm Gladwell's book "The Outliers" and which was based on a study by a scientist called Anders Ericsson. We also spoke about Ericsson's open letter called "the dangers of delegating education to journalists."
Harry brought up the Spurious Correlations website which contains some great proof that correlation does not mean causation, and Ru referenced Jean Coté's study on where pro athletes grow up in the United States, which is an interesting read.
SUPERHERO OF SURF: George Douglas Freeth Jr. (1883-1919)
Harry spoke about one of surfing's great forefathers, George Freeth, who you can read more about on the Encyclopedia of Surfing, Wikipedia, and Legendary Surfers. There's also a great article from California State University that you can read here.
LISTENER EMAILS:
Jonathan Bailey wrote to ask us about our thoughts on Tomo Surfboards. Ru mentioned the Red Bull Decades video which you can watch below.
WHAT TO WATCH:
Here is the most important video this week: the Point Break trailer!
Red Bull have released 2 great movies this week, but unfortunately we can't embed them here, so you'll have to click on the links to check out Kolohe Andino's "Brother" movie, and the documentary on the Ultimate Waterman Contest that took place last month in New Zealand.
Surfer Magazine have also released a new movie/photo project called "The Fjord"
And in talking about that we also mentioned Chris Burkard's Ted Talk, which is well worth a watch.
The new series of Who Is J.O.B. has started & episode 1 has a lot of SUPsquatch action.
Which lead us to talk about the Huntington Beach world record attempt surfboard, which measures in at 42' 1/4" long, 11' 1" wide and 16" thick and is a scale copy of one of Brett Simpson's shortboards. Read more about the attempt here.
That's all for this episode folks, hope you enjoyed it, let us know at podcast@surfsimply.com